Syracuse Crunch
home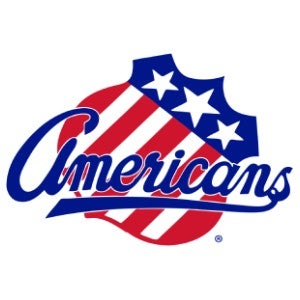 3
0
3
6
Fri, Apr 02
Away
Home
Home
The Syracuse Crunch (8-5-1-0) scored three times in the first period and added three more in third to come away with a 6-2 win over the Rochester Americans (6-5-1-1) Friday at The Blue Cross Arena in the first of three straight meetings between the intrastate rivals.
Arttu Ruotsalainen (1+1) and Andrew Oglevie (0+2) each factored in on both Amerks goals in the third period while Brett Murray rounded out the scoring for Rochester with his fourth goal of the season on the power-play. Ukko-Pekka Luukkonen earned the start in goal for the seventh time in eight games, stopping 21 shots before being relieved by newcomer Billy Christopoulos late in the third. Christopoulos made two saves on three shots he faced in his American Hockey League debut while becoming the fourth different netminder to see time with the Amerks this season.
Six different goal-scorers found the back of the net for the Crunch, including Grigori Denisenko (1+1), John Ludvig (1+1) and Boris Katchouk (1+1), all of whom finished with goal and an assist each as Syracuse extended its win streak to five straight games. Samuel Montembeault again got the nod for Syracuse, turning aside 25 of the 27 shots he faced to improve to 4-3-1 on the season.
Syracuse Crunch
away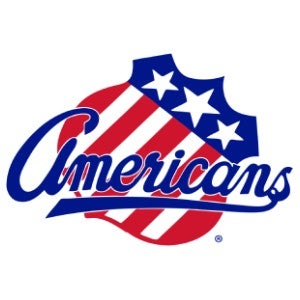 3
0
0
3
Sat, Apr 03
Away
Home
Home
In a game highlighted by near-perfect execution on special teams and a combined seven goals in the first period, the Rochester Americans (7-5-1-1) halted the Syracuse Crunch's (8-6-1-0) five-game winning streak and ended a four-game winless streak of their own on Saturday with a 5-3 victory at Upstate Medical University Arena.
Brett Murray (2+1) powered the Amerks offense by notching a point on three of the team's four goals of the night, marking the first three-point effort of his career. Arttu Ruotsalainen (1+2) had a three-point night as well, picking up his second straight multi-point effort and earning his fourth goal in six games. Rochester newcomer Griffin Luce (1+0) scored his first pro goal, which proved to be the eventual game-winner, while fellow rookie Jack Quinn (1+1) posted his first multi-point game. Dominic Franco (0+1), Oskari Laaksonen (0+2), Andrew Oglevie (0+1) and Mattias Samuelsson (0+1) all added assists on throughout the contest.
Goaltender Ukko-Pekka Luukkonen (6-4-1) made his third consecutive start in the crease for Rochester and stopped 25 of the 28 shots he faced.
Syracuse Crunch
home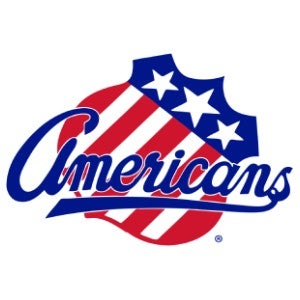 1
1
1
1
4
Wed, Apr 07
Away
Home
Home
The Rochester Americans (7-5-2-1) erased a one-goal deficit to force overtime, but it was the Syracuse Crunch (9-6-1-0) who scored 1:37 into the extra frame to win the third straight meeting between the North Division rivals Wednesday at The Blue Cross Arena.
Despite the overtime loss, Rochester has recorded points in six of the first eight games this season against the Crunch by going 4-2-2-0, including a 1-1-2-0 at home. The Amerks are 16-9-3-1 in their last 29 contests against Syracuse.
Forwards Dalton Smith and Remi Elie each tallied their first and fourth goals of the season, respectively, while rookie defenseman Mattias Samuelsson netted his second to send the game into the extra stanza. Dominic Franco found the scoresheet for the second time in as many games as he, Brandon Biro, Casey Fitzgerald and Patrick Polino all recorded an assist.
Rookie goaltender Ukko-Pekka Luukkonen (6-4-2) made his fourth consecutive start in the crease for Rochester and ninth in the last 10 games, but was dealt with the overtime loss despite making 17 saves. The Finland native is tied for eighth in the AHL in wins and has made 25 or more saves in seven of his last 11 appearances dating back to a career-best 43-save performance at Cleveland on Feb. 12.
Utica Comets
away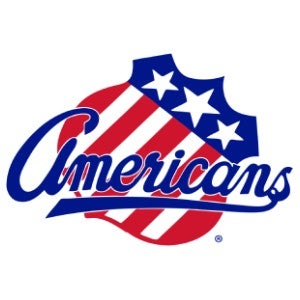 0
2
0
2
Fri, Apr 09
Away
Home
Home
Facing a 2-1 deficit in the closing minutes of the second period, the Rochester Americans (9-5-2-1) reeled off three straight unanswered goals, including the game-winner from rookie forward Dominic Franco, on their way to a 4-2 win over the intrastate rival Utica Comets (6-3-0-1) Friday at the Adirondack Bank Center.
With the win, the Amerks extended their point streak to three straight games (2-0-1-0) and have now collected at least one point in 23 of the last 32 games against Utica dating back to the start of the 2017-18 campaign, going 17-9-2-4 over that span.
Franco's first pro goal midway through the third period broke a 2-2 tie and the Amerks held on for their third win of the season over Utica. The first-year forward has collected points in three straight games.
Forward Remi Elie (1+1) and defenseman Oskari Laaksonen (1+1) each scored a goal with an assist while picking up their third multi-point outings of the season. Laaksonen is now tied for second amongst all AHL rookie defensemen in assists and fourth in points while also showing goals in two of his last five appearances.
Cleveland Monsters
home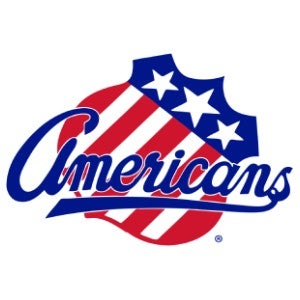 3
3
3
9
Sat, Apr 10
Away
Home
Home
Cleveland Monsters
home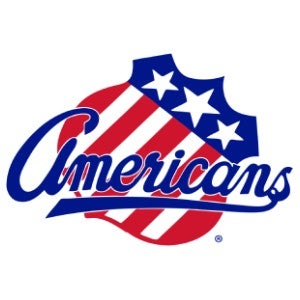 1
0
4
5
Wed, Apr 14
Away
Home
Home
The Rochester Americans (8-7-2-1) opened a two-goal lead in the first period against the Cleveland Monsters (10-5-1-0), but were unable to hold onto the lead as the visitors scored four times in the final frame to come away with a 5-3 victory.
The contest, which was Rochester's sixth straight home defeat, was the fourth of six scheduled meetings between the two teams this season and second of a three-game series. The Amerks, who boast a 30-10-4-4 record against the Monsters since the start of the 2011-12 season, opened the season series by way of a 7-3 victory while Cleveland has taken the last three meetings with the road team emerging victorious each time.
Rookie forward Jack Quinn tallied his first career two-assist game and second multi-point outing of his career while fellow linemate Michael Mersch also recorded a two-point effort with a goal an assist. Quinn has four points (1+4) over his last five games while Mersch extended his point streak to three games (2+2). Captain Steven Fogarty slipped in his team-leading seventh goal of the season in the third period while Ryan Jones scored his second of the slate. Brent Murray and Brent Gates Jr., who signed a professional tryout with Rochester yesterday, both recorded an assist.
First-year goaltender Stefanos Lekkas (0-1-1) made his second appearance with Rochester this season. The rookie netminder made 28 saves.
Cleveland Monsters
ESPN Rochester 95.7 FM/950 AM | AHLTV
Syracuse Crunch
ESPN Rochester 95.7 FM/950 AM | AHLTV
Utica Comets
ESPN Rochester 95.7 FM/950 AM | AHLTV | CW Rochester
Syracuse Crunch
ESPN Rochester 95.7 FM/950 AM | AHLTV
Utica Comets
ESPN Rochester 95.7 FM/950 AM | AHLTV
Syracuse Crunch
ESPN Rochester 95.7 FM/950 AM | AHLTV
Utica Comets
ESPN Rochester 95.7 FM/950 AM | AHLTV
Cleveland Monsters
ESPN Rochester 95.7 FM/950 AM | AHLTV
Utica Comets
ESPN Rochester 95.7 FM/950 AM | AHLTV
Utica Comets
ESPN Rochester 95.7 FM/950 AM | AHLTV | CW Rochester
Syracuse Crunch
ESPN Rochester 95.7 FM/950 AM | AHLTV | CW Rochester