AMERKS MOURN THE LOSS OF LONGTIME ASSISTANT EQUIPMENT MANAGER JACK HEYMAN
Oct 3, 2022
The Rochester Americans are profoundly saddened by the loss of longtime assistant equipment manager, Jack Heyman, who passed away on Friday, Sept. 30 at the age of 88.
The 2022-23 campaign would have been Heyman's 26th season as an equipment assistant with the organization. During his tenure with the Amerks, the Rochester native witnessed three ownership changes and had the privilege of working with nine different head coaches over the years.

Heyman first arrived at The Blue Cross Arena at the War Memorial as an usher in 1971, but it wasn't long before he moved into his new role in 1996 when then Amerks equipment manager Pete Rogers took him under his wing as his assistant. It's a position he held for nearly the next three decades.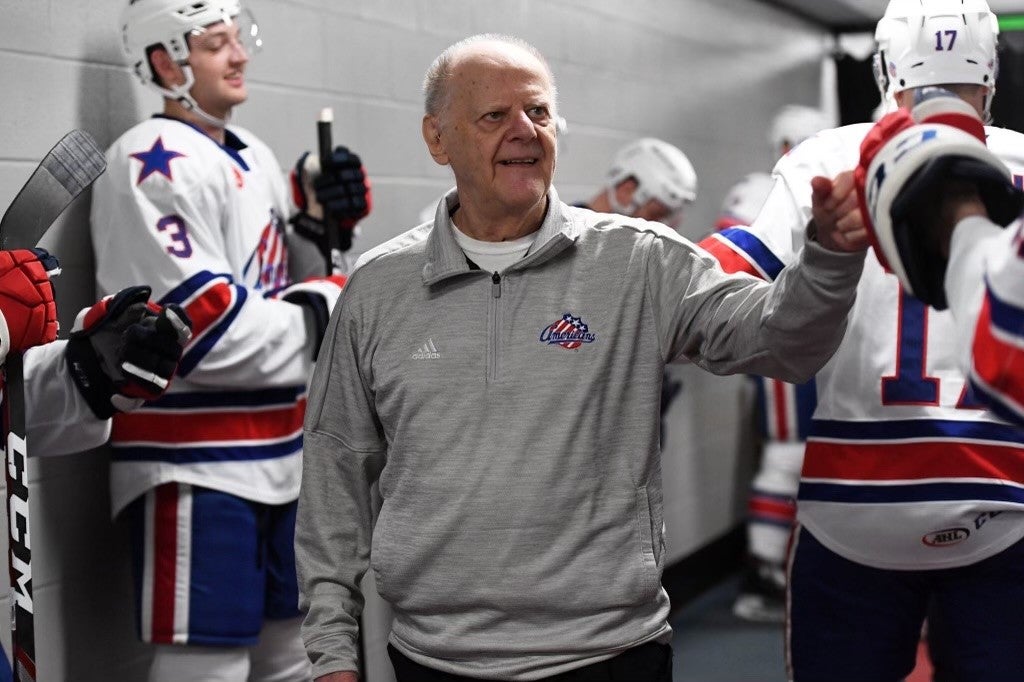 Heyman was responsible for providing assistance in the day-to-day care of the team's equipment needs, preparing the locker room on game days, fulfilling the needs of on-ice officials and providing guidance and instruction to the game-night equipment staff.
There was no one more committed or dedicated to the organization than Heyman. He was well-respected by the countless players he worked with over the years, and he will be forever missed.
The entire Amerks organization extends its deepest condolences to his friends and his family.
Back to All