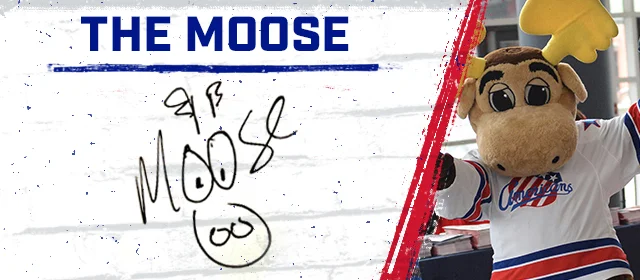 The Moose
The Moose was originally imported as a mascot for the Rochester radio station WMJQ from 1979 to1981. The big fellow made his first appearance at an Amerks hockey game in 1979.

His first full season as the Amerks mascot was 1980-81. In his career, The Moose has appeared at over 1,000 home games, including 732 in a row.

Besides appearing at charity events and visiting American Hockey League and National Hockey League arenas, he has provided over a million smiles and countless high fives.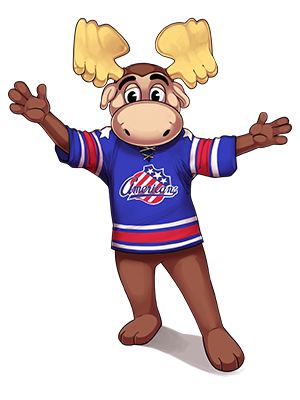 Click on The Moose above to request an appearance at your charity event or contact the Amerks Public Relations department at 585-454-5335!