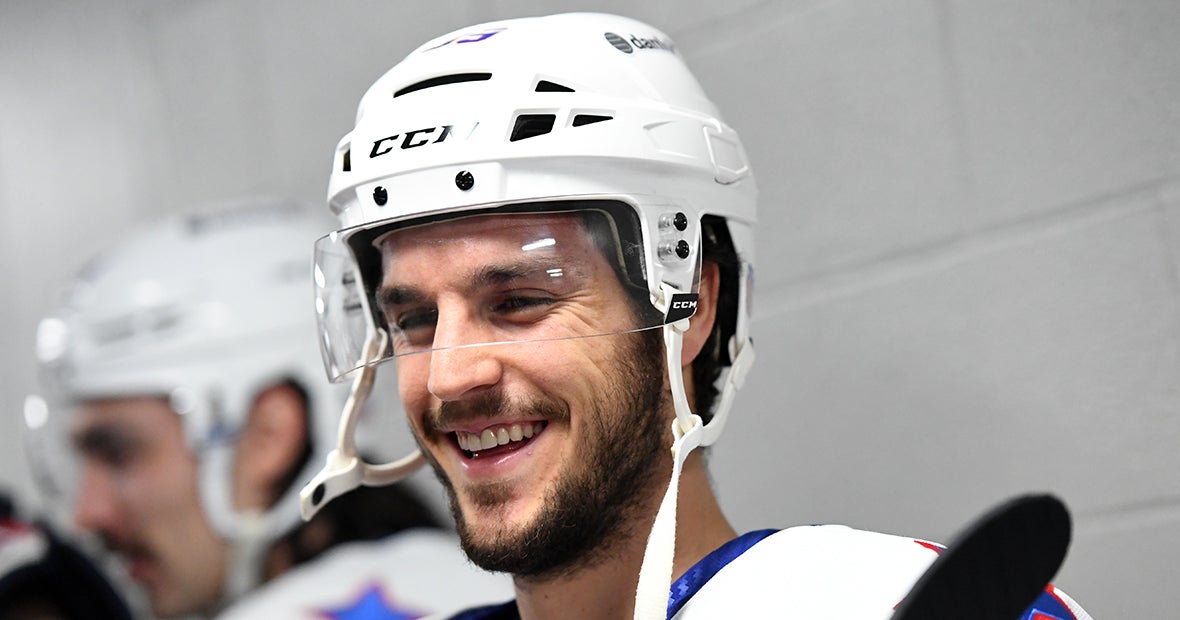 RENEWED MINDSET PAYING OFF FOR DEA
Mar 10, 2021
By Suzie Cool
Following an offseason that was longer than usual, there was a lot of unknown heading into the Rochester Americans' 2020-21 campaign.
One of those unknowns being exactly how each player would respond to the prolonged offseason that they all had just encountered.
Would they struggle to find mid-season form during the course of a shortened season? Would they easily find chemistry, while only being able to connect with their teammates at practice or in a game setting? Or would they come out with a brand-new frame of mind that helped them reset their abilities to achieve their best?
For Amerks forward, Jean-Sebastien Dea, it was the latter.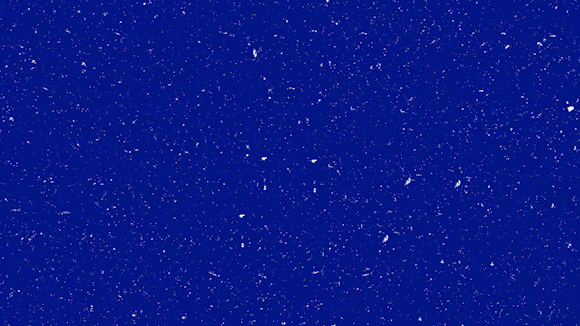 "I think those couple of months off made me a better man and a better hockey player."
Dea has picked up exactly where he left off last season, leading the team in points and being the first Amerk to reach the double-digit mark in that category with 12 through his first eight games of the season. The Laval, Quebec, native also leads the team with an on-ice rating of plus-seven, has recorded three of his four goals on the man-advantage and has notched four multi-point efforts after posting only six in 57 contests last season.
Two things that Dea didn't carry over from last season, though? His mindset and attitude, and Dea truly feels that the extended break was what he needed more mentally than anything.
"Mentally, it was huge. I kind of got to reset my mindset and put the right things at the right place. I don't think my mindset, or my attitude, was its best last year."
At first, though, it didn't seem it would be that easy for Dea to get into this frame of mind.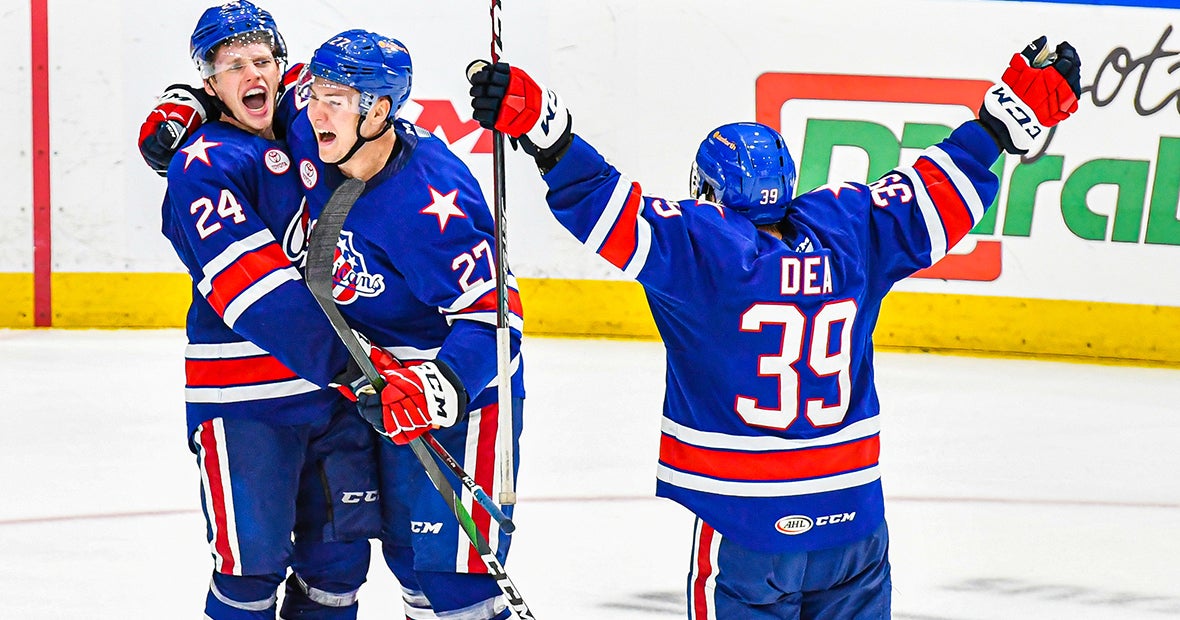 Think about when the pandemic first hit North America. Borders were shut down and seasons were put on hold for the foreseeable future. The American Hockey League eventually canceled the remainder of the season and playoffs while the National Hockey League made the decision to finish out the 2019-20 campaign within a bubble to be able to crown the Tampa Bay Lightning as last year's Stanley Cup Champions.
When you really put it into perspective, that's tough.
Imagine watching others live out your daily dream, while the only thing you can do is exist in a quarantine bubble and hope that next year pans out as it's supposed to. You're hoping the season starts on time, you're hoping you get the invite to training camp and you're hoping that whatever kind of training you can find to do over these unprecedented times will pay off in the long run.
WATCH: JEAN-SEBASTIEN DEA AFTER MONDAY'S PRACTICE
After looking at it in that light, it should come as no surprise that Dea was unsure of how he'd respond on a mental level.
"At first, I didn't think it was going to be good for me. I would see guys still playing last year in the Stanley Cup Playoffs and stuff and then, obviously, this year with the guys being at training camp in Buffalo and I was still sitting at home."
Even though doubt seemed to settle in a little at the beginning, it wasn't long before Dea took a good look in the mirror and realized what he needed to do in order to be even more successful.
"I'm still young in my career. I still believe in my shot at playing in the NHL. So, I had to kind of look at myself in the mirror and look at what I can do better as a player and as a person."
Whatever Dea needed to tell himself, worked.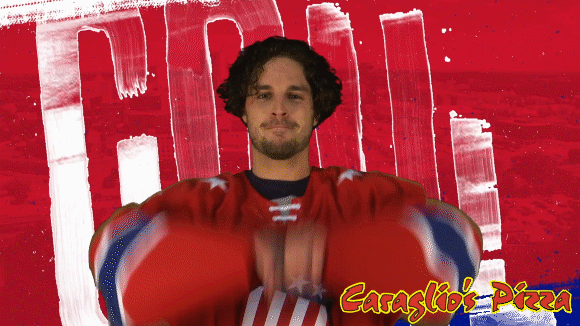 In a normal year with a 76-game slate, Dea would be on pace to reach over 90 points this season as he's already averaging a point and a half per game. Dea also started out the 2020-21 campaign with three consecutive multi-point efforts, a feat he's never done to kick off any season in his pro career.
Aside from changing his mentality and attitude going into this season, Dea also feels more in control as he's not continually worrying about what's next like he has in years past.
"I am 10 pounds heavier than I was a season ago," explained Dea of the difference this year compared to the 2019-20 campaign. "Despite being heavier, I feel 20 pounds lighter, and every day I am just having fun when I come to the rink. I am not worrying about things I cannot control."
From a coaching perspective, Amerks head coach Seth Appert is in his first year with the club and he's already seen a noticeable presence coming from Dea. In his short time getting to know the veteran forward, it was clear to Appert that Dea wasn't happy with his efforts last year and how he wanted to make a significant change coming into the season.
Dea's noticeably contagious attitude has quickly caught Appert's attention, and the head coach has already dubbed him as one of his best and most influential players on the squad.
"Your best players, number one, they have to compete. It's not just good enough to have a good spirit and energy with an upbeat attitude, but then go out and not practice hard."
Appert then went on to say just how Dea's positivity has been picked by his younger teammates.
"For young players to see that you can come to the rink and have fun, it is supposed to be an enjoyable place to be, it is supposed to be upbeat, but when it's on it's still on. We need work to get done, we need to be competitive and on the ice with purpose every day, but you can balance work and fun."
WATCH: SETH APPERT AFTER MONDAY'S PRACTICE
It's funny how a simple change can sometimes seem to make the biggest impact.
Prior to his seventh season in the pros, Dea played 365 games in the AHL and 32 in the NHL. At just 23-years-old, Dea made his NHL debut back on April 9, 2017 with the Pittsburgh Penguins, and during the 2017-18 AHL season he set career-highs in assists (32) and points (50).
Although successful to the rest of us, Dea was always hoping that the next time he'd get the call to the show he'd get the opportunity to stay. And that simple change is what has made all the difference.
Of course, like any other hockey player, Dea wants to make it and to stay at that next level in his career, however, that's not his main concern anymore. Instead, he's now more confident than ever in the fact that he's still young enough to make it at that next level, but he's going to enjoy wherever he's playing at and make the most of the opportunity that he's presented.
So far, waking up like this every single day has made it that much more exciting when he gets to play the game he loves.
"Every night I sleep well on my pillow and when I wake up, I am happy and excited to come to the rink. Every day is a new day, and it is a fresh start to work hard and bring my energy for the young guys on the team. It has been a lot of fun this season so far."
That's exactly right.
Every day is a new day, and it seems that the less Dea worries about what's next, he's one day closer to where he's always wanted to be.
Back to All