UKKO-PEKKA LUUKKONEN'S TOP THREE MOMENTS OF THE SEASON
Jun 20, 2022
By Ryan Harr
The Rochester Americans' 2021-22 season saw a lot of magical moments, both for the team and for the players.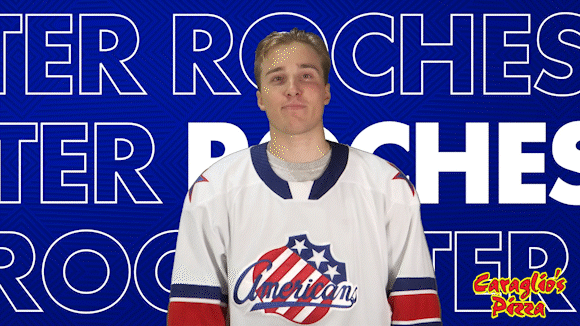 Here's a closer look back at the top moments for Amerks goaltender Ukko-Pekka Luukkonen.
FIRST FULL SEASON IN ROCHESTER
It's no secret that Luukkonen is one of the most highly touted prospects for the Buffalo Sabres. The pressure of being a high draft pick and a goaltender inside an organization that has seen several former netminders come up from the minors and succeed in the NHL, most notably Marty Biron and Ryan Miller. Luukkonen has been in the eyes and minds of fans since Buffalo selected him with its second-round pick (54th overall) in the 2017 NHL Draft.
While it has been nearly five years since the Finnish netminder was taken, it should be noted he has only played one full professional season. The 6-foot-6, 217-pound goaltender joined the Amerks following the end of his junior campaign in 2018-19. After his one-game stint on April 14 versus the Belleville Senators, during which he stopped 32 of the 34 shots to earn the win, he underwent double hip surgery.
Ukko-Pekka Luukkonen recorded his first career AHL shutout this season, and the squad celebrated accordingly 👏 pic.twitter.com/N3JALQ2HIq

— Rochester Americans (@AmerksHockey) June 20, 2022
During his rookie campaign, which he missed the first month as he recovered from surgery, Luukkonen split the year between Rochester and the Cincinnati Cyclones (ECHL). Luukkonen appeared in 10 games with the Amerks over the first two months of 2019 but shortly after returning to the Cyclones in early March, the COVID-19 pandemic halted the season.
After a delayed start to the 2020-21 season, he'd only appear in 31 games between the Amerks, Sabres and TPS Turku (SM-liiga).
Luukkonen spent much of this past season with Rochester and posted a 15-14-6 record in 35 games before missing the entire Amerks postseason run with a lower-body injury. In six of his 35 appearance in 2021-22, he finished with 40 or more saves, which included a career-high 54 in Rochester's 2-1 overtime win over the Syracuse Crunch.
"It's mentally harder to play in the AHL than the NHL," Luukkonen admitted on locker cleanout day. "In the AHL, you do not always have the big crowds, the big arenas, so it is mentally harder to play every night. When you do get to play, it forces you to be at your best every night as everyone is constantly trying to prove they can make it to the next level."
"His work ethic is outstanding, but he is still growing into his body," said Amerks head coach Seth Appert. "Most 6-foot-5 guys are skinny and gangly, but UPL being 22 and 6-5, he is pretty thick. He is a good weight but now he has to have the coordination to put everything together with core strength and the flexibility. I think for goaltenders, yoga and things like that are really beneficial from a flexibility and core standpoint as well as a mental."
"I will say that young man puts a ton of time but now it is more getting to an age where his body is ready to carry the weight that he is at," Appert continued.
WATCH: UKKO-PEKKA LUUKKONEN YEAR-END INTERVIEW
STINT WITH BUFFALO
Three days after earning his first recall of the year, Luukkonen was summoned to the Sabres again on Dec. 6 and would spend the next two months.
Luukkonen made his season debut with Buffalo on Dec. 7 and made 31 saves in his next appearance but suffered the loss. Over his next three contests, he posted a 2-0-1 record while allowing two goals in each game. He then went winless in what would be his final four games with the Sabres before he suffered an injury in the first period on Jan. 11.
His abbreviated stat line showed a 2-5-2 record to go with a 2.74 goals against average and a .917 save percentage in nine appearances.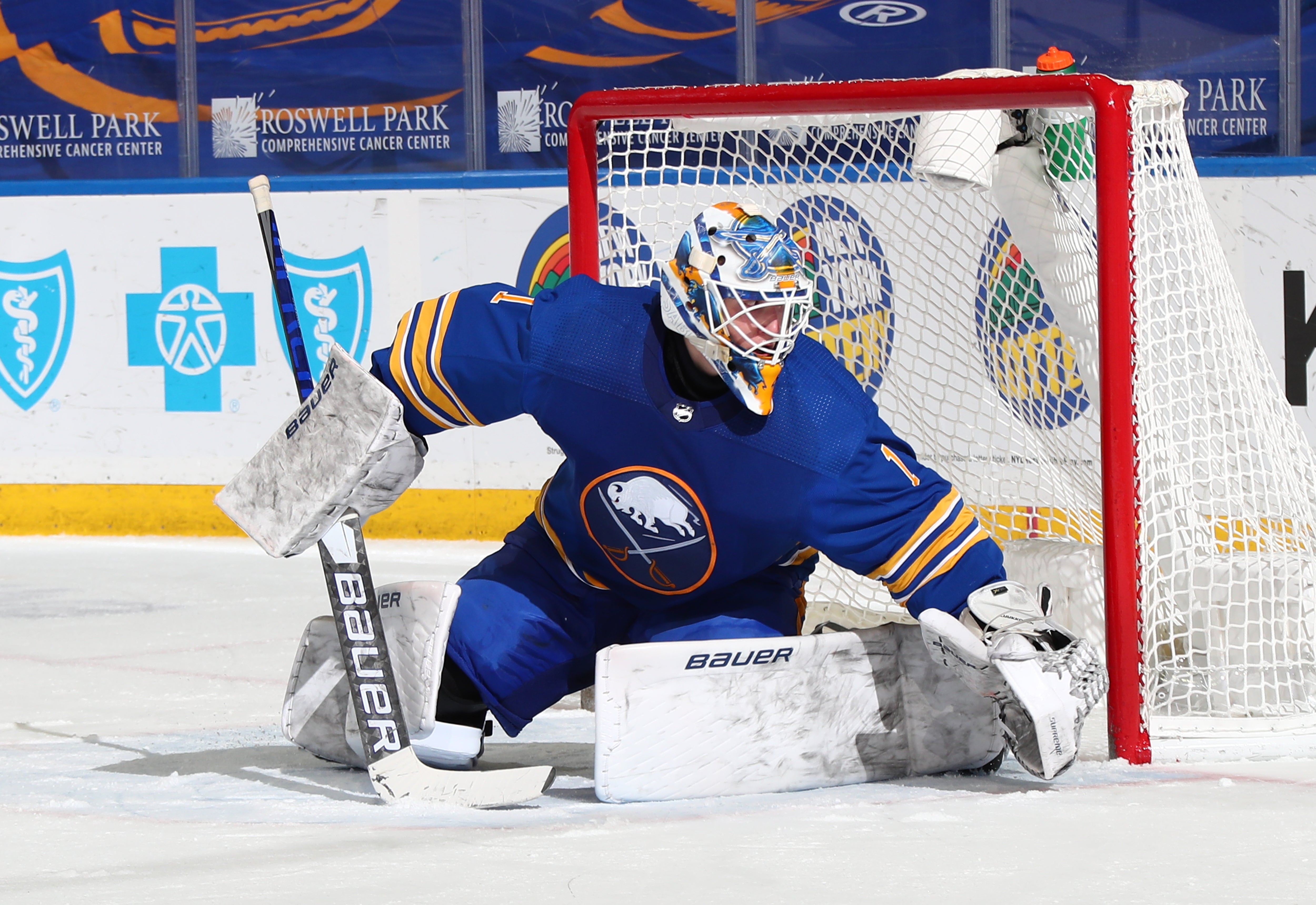 While obviously it was brief, Luukkonen's numbers improved from his two-game stint in 2020-21.
"I liked the way he played when he was here," said Sabres general manager Kevyn Adams at his end of the year media availability. "I feel good about the internal answers we have with UPL looking down the road. He battled through adversity, injuries and if you look closely at his play the last few weeks of the season with Rochester, he played strong and with confidence. He had a good maturity level."
"Injuries for the most part are out of my control," Luukkonen
ROLLER COASTER SEASON
This shootout save gives us all the energy we need on a Monday. pic.twitter.com/ULKd2LIzOZ

— Rochester Americans (@AmerksHockey) June 20, 2022
Luukkonen would be the first to say that his season had some very strong ups, but he also struggled at times, too.
He made five straight starts to open the month of November, allowing two or fewer goals in three of the five games while also posting a 2.02 goals-against average and a .933 save percentage over that span. His first career AHL shutout came with a 32-save performance versus the Cleveland Monsters on Nov. 13. The following day, he was named AHL Player of the Week.
In March through the first week of April, the Finnish netminder showed a 2-4-4 mark and allowed 43 goals over the course of nine appearances.
Then, prior to suffering an eventual season-ending injury, Luukkonen showed a 4-2-1 record to help keep the club in contention of a playoff position.
"It was tough to be sidelined when the playoffs games are something you aim for the entire season," Luukkonen admitted on locker cleanout day. "Missing the games also helps gives you some extra motivation and drive going into the summer. You can see when sitting out how big they are and how it means."
"The stretch at the end of the season, he looked like a dominant goaltender," Appert said. "He had the look and the swagger that I remember when I coached against him at the World Championship when he was under-18. It certainly was disappointing not to have him in the playoffs because he looked like a goalie who looked like he was ready to go on a run."
Back to All