SABRES TAKE ROSEN 14TH OVERALL IN 2021 NHL DRAFT
Jul 23, 2021
By Chris Ryndak for Sabres.com
The Buffalo Sabres selected right wing Isak Rosen with the 14th-overall selection in the NHL Draft.

Buffalo acquired the pick earlier in the day from the Philadelphia Flyers along with a 2023 second-round pick and defenseman Robert Hagg for defenseman Rasmus Ristolainen.

Rosen appeared in 22 games with Leksands of the SHL in 2020-21. He also skated in 12 games with their junior club, recording 12 points (7+5).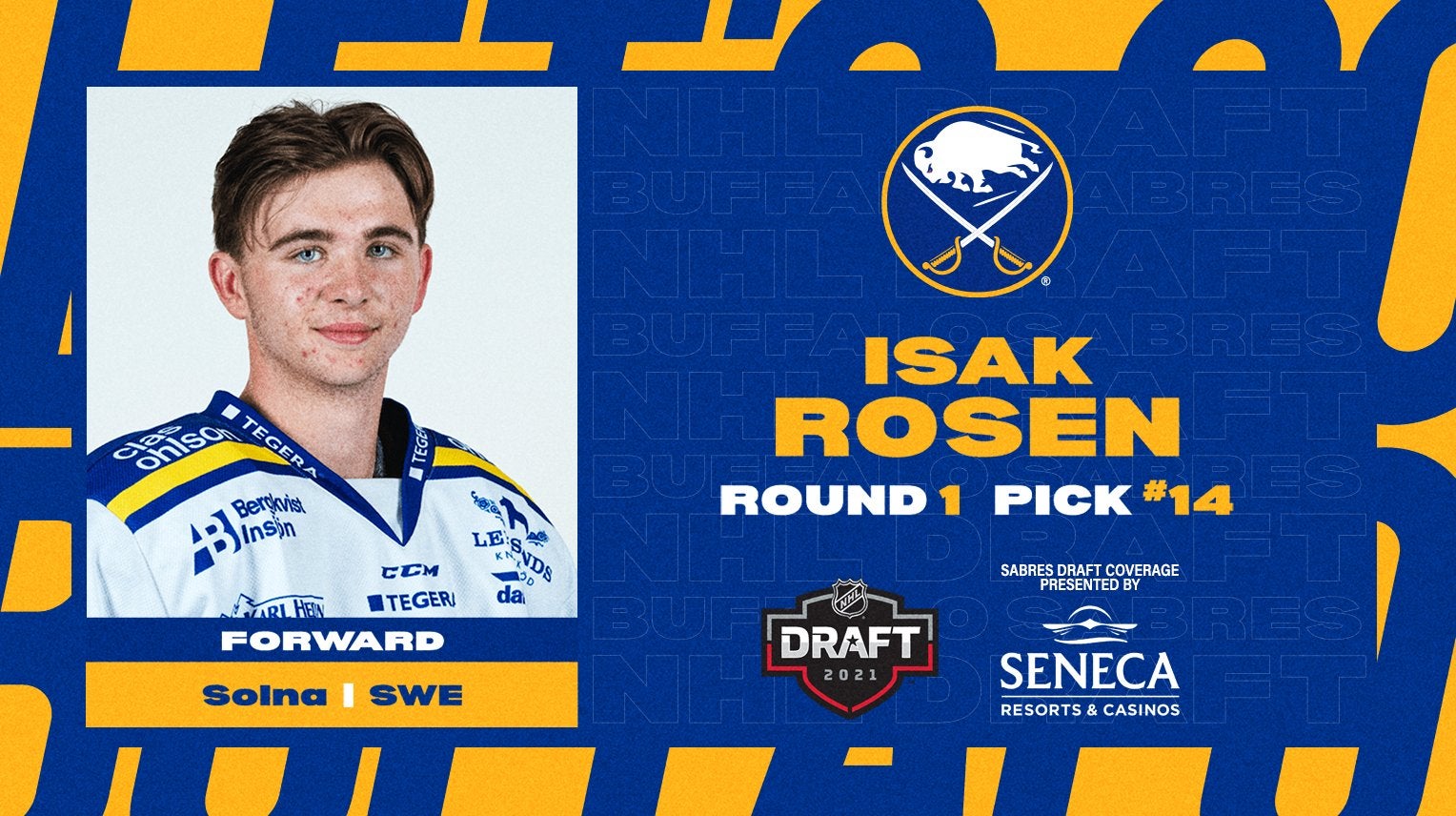 He posted nine points (7+2) in seven games at the 2021 U-18 World Championship. He also led U-17 players in Sweden's J20 SuperElit with 35 points in 2019-20.

He's obviously very light on his skates. No problem with the hands and the feet when they work in sync at that speed. When you can think at that level, you're going to have a lot of success, and a lot of success is what Rosen had," Sportsnet's Sam Cosentino said during ESPN2's Draft Show.

"It's that goal scoring ability that's so hard to find, especially at even strength in the National Hockey League. I think that when he develops physically that he's going to be a guy that can do that for the Buffalo Sabre."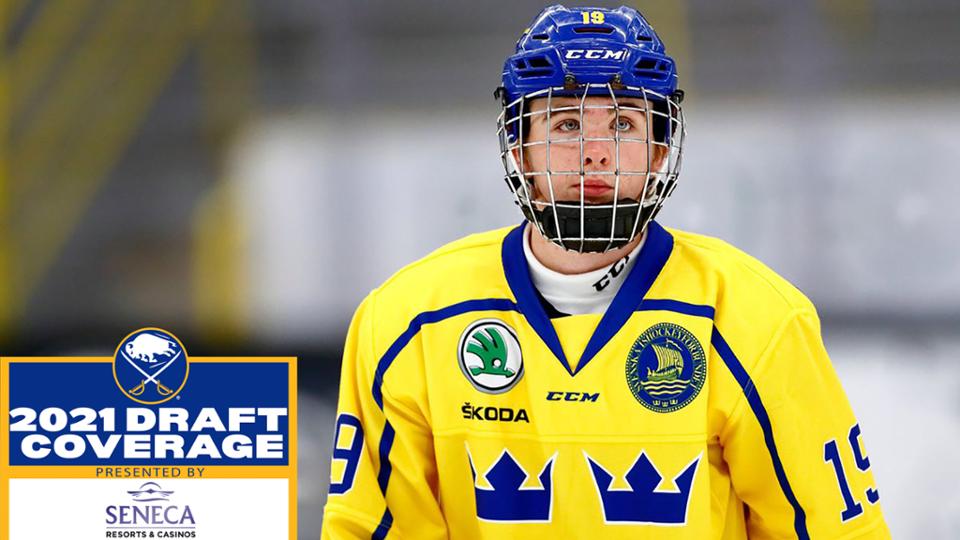 NHL Network's Kevin Weekes echoed those sentiments.

"He's an outstanding skater, too, and can get great separation from skaters - one or two steps, which so key in this game," Weekes said. "Because the pace is so high, it's harder and harder to find seams to be able to make plays and he complements that skating ability with his shot."
Back to All