SABRES SELECT POWER FIRST OVERALL IN 2021 NHL DRAFT
Jul 23, 2021
By Chris Ryndak for Sabres.com
With the first-overall pick in the 2021 NHL Draft, the Buffalo Sabres selected University of Michigan defenseman Owen Power.
Power is Buffalo's fourth first-overall pick in franchise history, joining Gilbert Perreault (1970), Pierre Turgeon (1987) and Rasmus Dahlin (2018).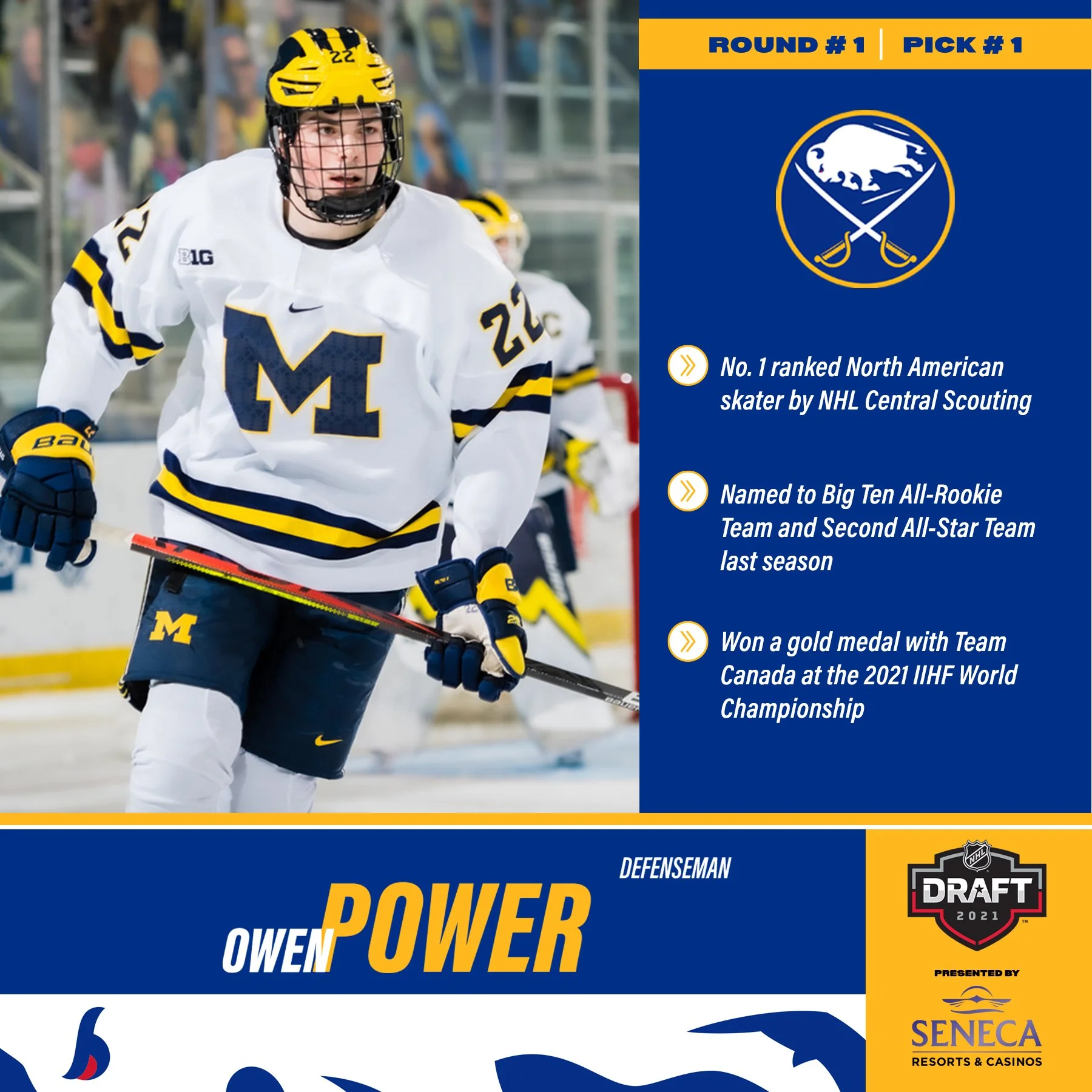 The top-ranked North American player by the NHL's Central Scouting Services, Power recorded three goals and 16 points in 26 games during his freshman season in Ann Arbor.
Listed at 6-foot-6 and 213 pounds, Power was named to the Big Ten's All-Rookie and Second All-Star teams and won gold with Team Canada at the World Championship.
WATCH: SABRES GM KEVYN ADAMS MAKES THE PICK
"The Sabres can't go wrong with the projected best player in the draft, a big presence with good vision, strength, hockey IQ and who has the look of a first-pair NHL defenseman," NHL.com's Mike G. Morreale wrote in his final mock draft. "In addition to his offensive skill, he led Michigan with 40 blocked shots. Power would be the first Michigan player to go No. 1 in the NHL Draft."
NHL.com's Adam Kimelman also had Power going first in his final mock draft.
"The 18-year-old has the potential to be a top-pair defenseman who can play in all situations, and his skating and hockey instincts should help him acclimate quickly to the pace of the NHL," Kimelman wrote.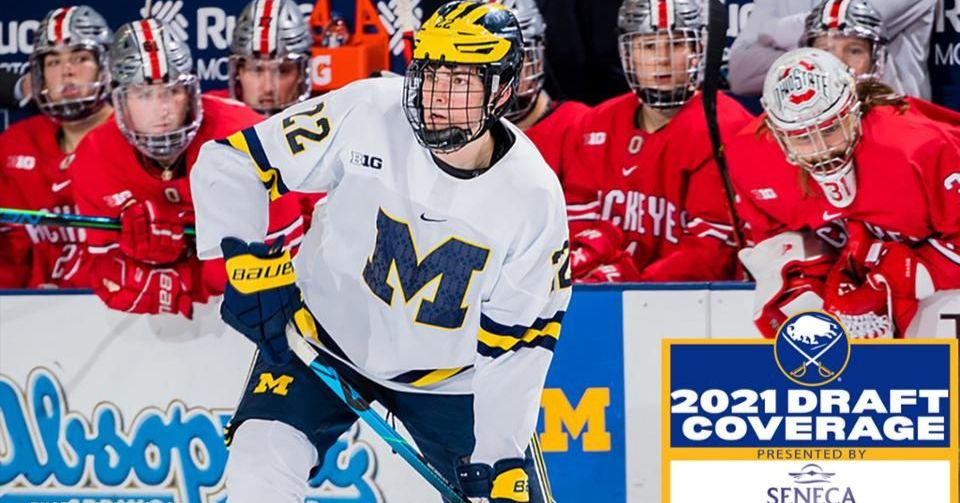 In the weeks leading up to the draft, the Mississauga, Ontario native was asked by TSN about potentially playing for the Sabres. Power embraced the possibility.
"Nice and close to home," he said. "I know they've got a rich history. It would be an honor to play for them and to get drafted by them. …I would love to be a part of it."
Back to All