RELIVE SCHULDT, PROW'S TOP MOMENTS OF THE 2021-22 SEASON
Jun 21, 2022
By Ryan Harr
The Rochester Americans' 2021-22 season saw a lot of magical moments, both for the team and for the players.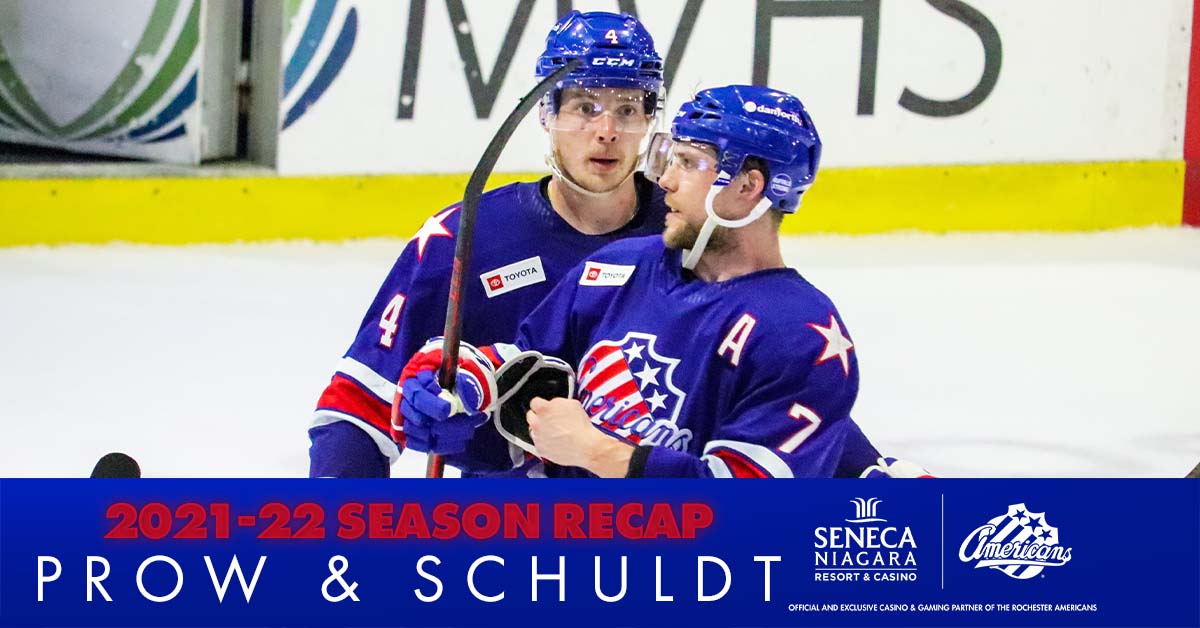 Here's a closer look back at some of the more memorable moments of the season for Amerks defensemen Ethan Prow and Jimmy Schuldt.
DEFENSIVE LEADERS
Prior to the start of the 2021-22 season, the Buffalo Sabres signed each of the blueliners to a one-year NHL deals. Schuldt, 27, inked his deal on July 28 only to have Prow, 29, follow suit the next day.
The duo joined Rochester's defensive corps having tallied 14 points (6+8) in 34 games with the Henderson Silver Knights (AHL) and 20 points (4+16) in 26 games with EHC Munchen in Germany, respectively.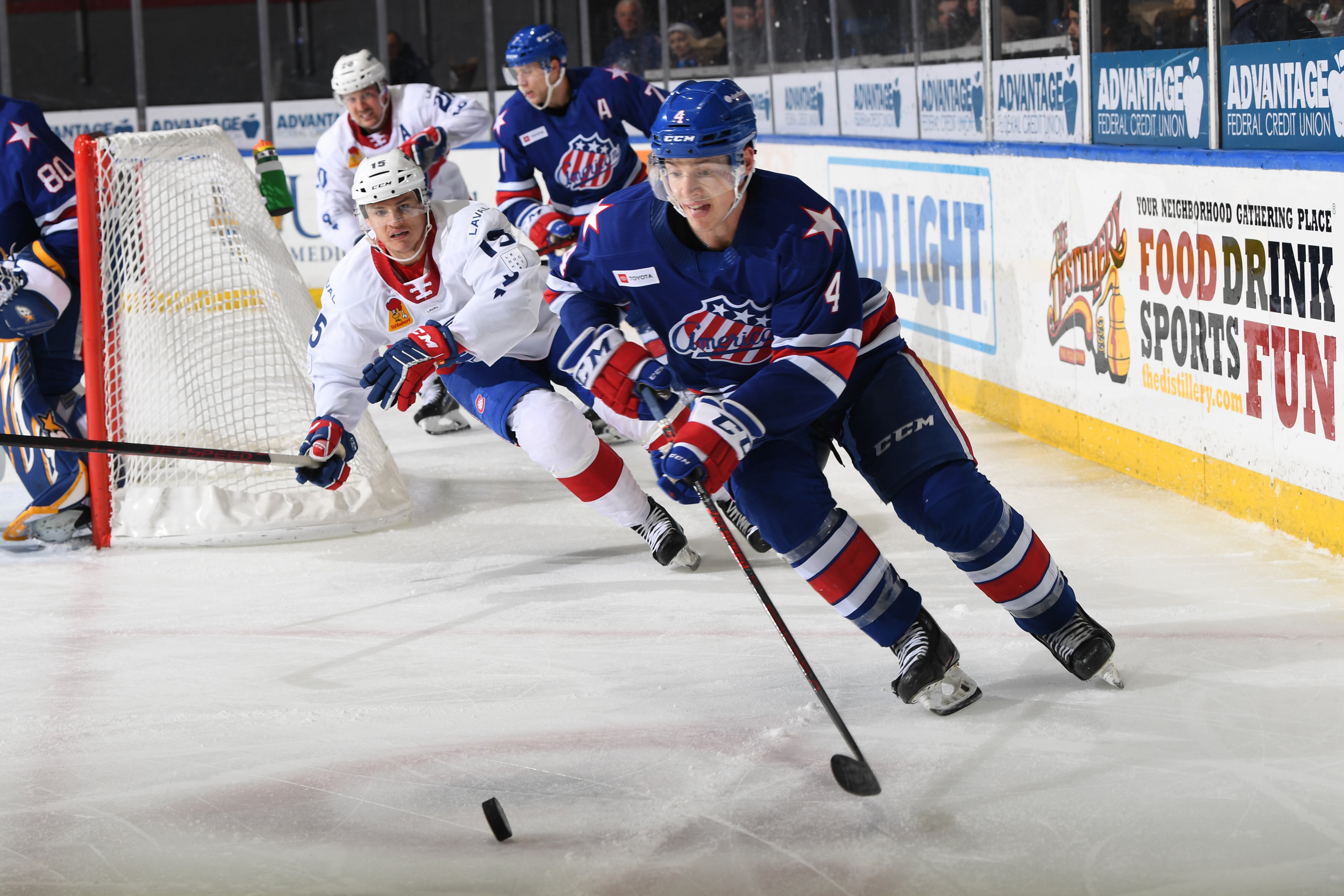 Both the defensemen, who served as alternate captains in their first year in Rochester, completed a four-year collegiate career at St. Cloud State University after spending two seasons in the United States Hockey League (USHL). They also both hail from Minnesota and live roughly 70 miles apart.
"This year my leadership style was trying to lead by example as much as I could," said Schuldt when talking about wearing the 'A'. "Whether that was in the gym, in practice or just preparing for games and knowing what to expect, just to have that presence for all the new and young guys."
WATCH: JIMMY SCHULDT YEAR-END INTERVIEW
FIRST YEAR IN THE ROC
Prow, who reached the 40-point mark for the second time in his AHL career, finished third among all the league's defensemen with 39 assists. His 10 goals ranked tied for ninth-most by a defenseman this past season and only three off the league lead. The former AHL All-Star recorded 31 points (6+25) over his last 40 games, which included a season-long six-game point streak. He totaled 130 points (37+93) over his last 185 AHL contests dating back to the 2018-19 campaign.
"I think the offense kind of shows the team you have around you," said Prow. "With the players that we had and some of the young talent, it's easy for a defenseman to give them the puck and they in turn make you look good. When you got so many weapons out on the ice, it's easy to be the distributor and pick up points offensively.
Schuldt came within one goal and four points of tying his career-highs (six and 21), but he skated in a personal-best 61 games this past season as he finished with five goals and 17 points. Twice over the course of the campaign he tallied two assists recorded multi-point efforts on three different occasions. He finished the regular season with 20 shots over the final nine games and had an on-ice rating of even or better in six games.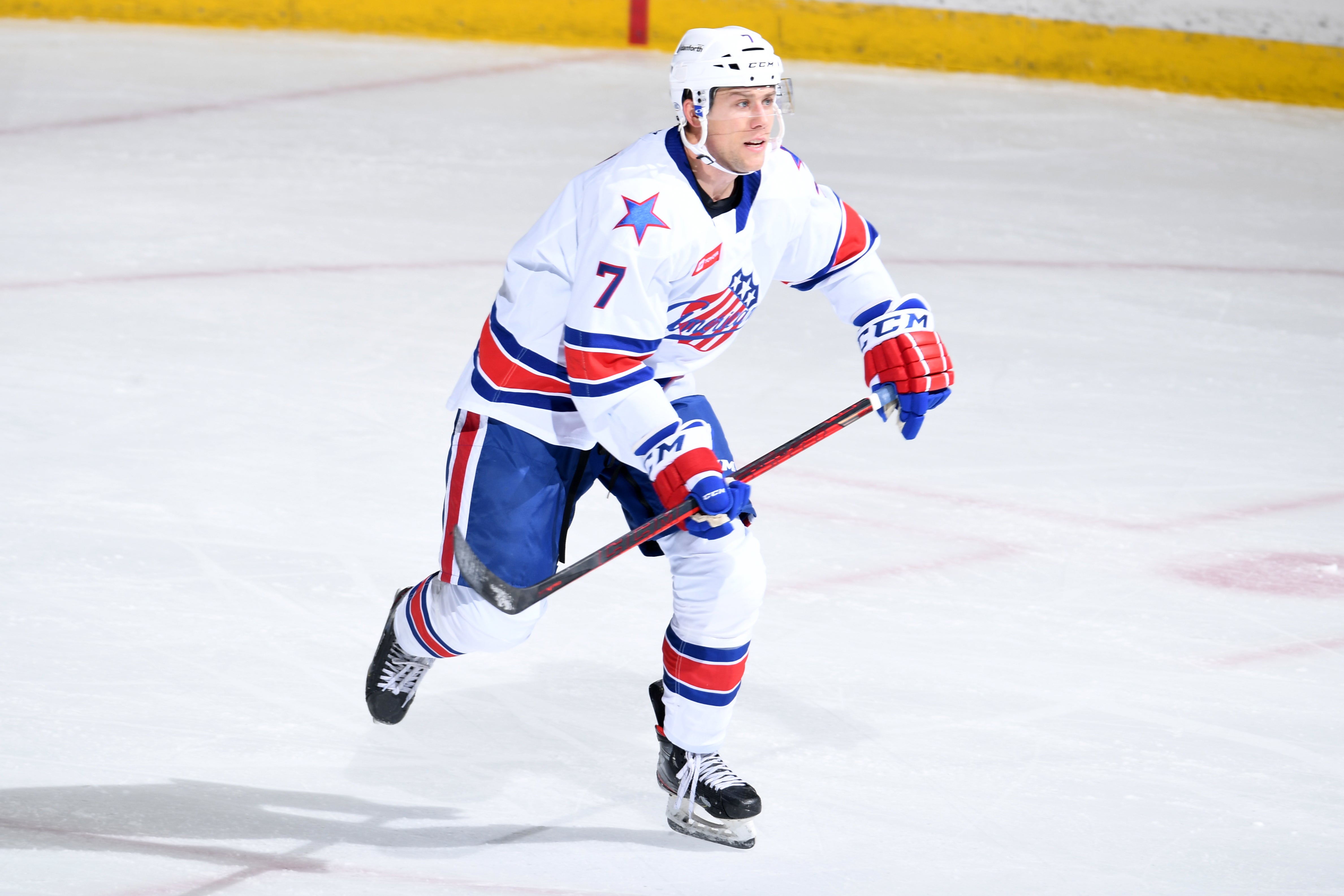 Before this season, Schuldt never appeared in more than 60 professional games but only played in 50 or more contests three times. Prow, meanwhile, skated in 70 games with Rochester and it was just the second time in his career that he reached 70-plus matchups.
Both Minnesota natives notched four points in 10 playoff appearances, which tied for second among all Amerks defensemen.
WATCH: ETHAN PROW YEAR-END INTERVIEW
PROW'S NHL DEBUT
Four days after Christmas, Prow received two gifts he never got in 29 years.
On the morning of Dec.29, the blueliner answered a phone call from Amerks head coach Seth Appert and he was he informed he was being recalled to the Sabres' Taxi Squad.
By the time Prow made the trek down the thruway from The Blue Cross Arena to KeyBank Center, he found out he was going to be in the lineup as Buffalo hosted the New Jersey Devils.
While the Sabres came up short in a 4-3 defeat to the Devils, all was not lost as Prow scooped up a rebound to the right of goaltender Mackenzie Blackwood with 5:30 left in regulation and tucked in a shot in-between the right arm and post for his first NHL career goal.
"Obviously, it was great to get a call-up and be able to be in the lineup," Prow said after the game. "You never expect to get your first one and first goal as well. So that's just the cherry on top."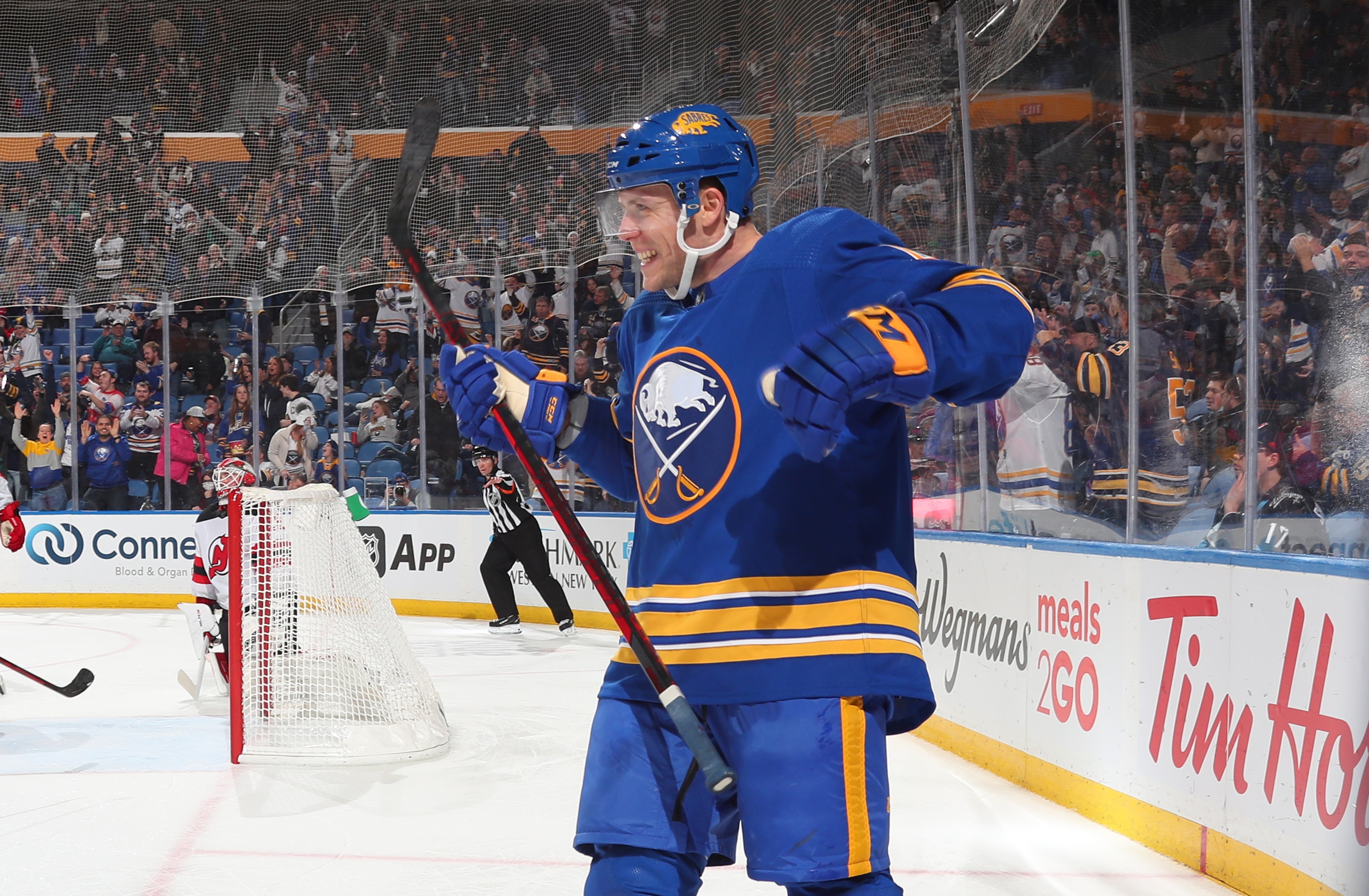 Prow made his NHL debut with fellow Amerk teammate JJ Peterka, but both had different paths to the top league in the world. Peterka was in his first North American season whereas Prow had played 283 professional games spanning seven seasons and three leagues before earning his first call up to the NHL.
"That's why I came back," Prow said. "There's always that thing in the back of your mind that wants to play in the NHL. Today, it came true."
They did share one bit of ironic serendipity: The two were teammates in 2020-21 in Germany, albeit for different reasons.
"It was very cool to share that with him," Prow continued. "Going back to last season and get our warm-up lap in together, it's kind of funny. JJ has been terrific down in Rochester so to be able to share that experience with him, it was pretty special. It is always fun to put on the jersey with other teammates who you know so well."
PERSONAL FAMILY MOMENTS IN 2021-22
Life is different for both Prow and Schuldt this summer as compared to previous off-seasons.
Over the Christmas break while back in his hometown, Schuldt got engaged to his longtime girlfriend, Maggie Bazany.
After being married for three years, Prow and his wife, Hannah, welcomed daughter Nellie Lynn to their family on May 1.
Back to All