PASSOLT MAKING THE MOST OF OPPORTUNITY AT PROSPECTS CHALLENGE
Sep 17, 2022
By Suzie Cool
Forward Josh Passolt signed a professional tryout with the Cincinnati Cyclones on April 6, 2021, finishing up the 2021-22 campaign with the Cyclones and joining them on their playoff run. Over the summer, Passolt opted to sign a one-year AHL contract with Rochester Americans on April 8, 2022.
The familiarity Passolt has with the organization – even after his small sample size with Cincinnati last year and Buffalo Sabres Development Camp back in 2018 – was all the more reason he wanted to come back and remain a part of this organization.
"I think I have some familiarity with this organization," commented Passolt when asked what one of the biggest factors was in deciding to sign with Rochester. "I had familiarity with a lot of people and knew this was a good spot. And what they're trying to do in training and the culture and move the organization in the right direction, I think, they're well on their way and I just want to be able to be a part of that in any way I can."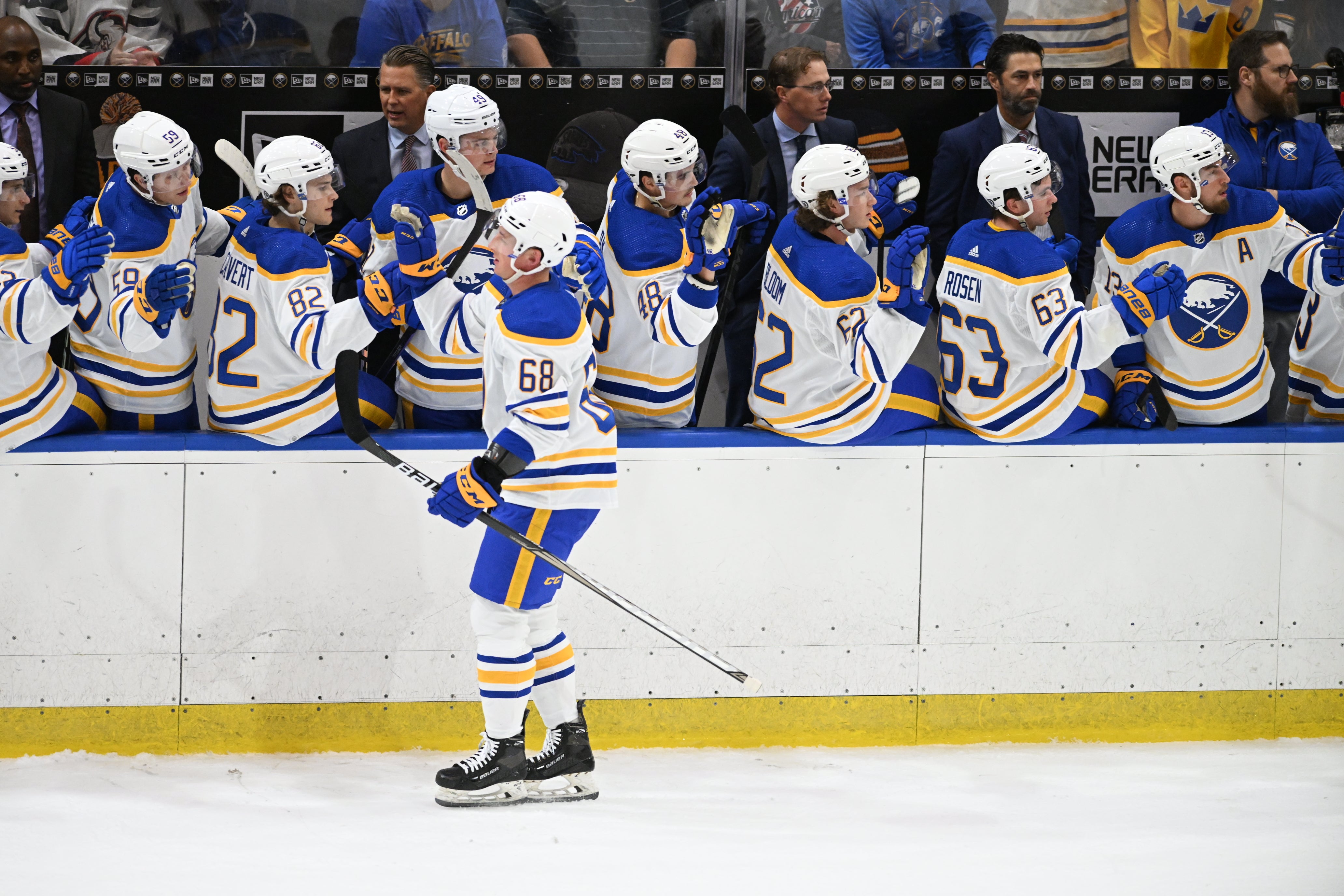 He also feels the Sabres organization, from the top to bottom, is elite in terms of its infrastructure and the emphasis on creating a winning culture.
"Well, top notch," stated Passolt when asked what his impressions on the organization after a few days of the 2022 Prospects Challenge have passed. "I mean, everybody talks about the character around here and that couldn't be more true. So, it's really impressive. The people, everybody you interact with, from the training staff to the equipment staff to the coaches and management, and Mr. Pegula – everybody just first class for sure."
Prior to turning pro this past year, Passolt spent five seasons at Western Michigan University from 2017-22. Passolt appeared in a total of 166 games with Western Michigan, combining for 198 points over his five-year tenure thanks to an extra year of availability due to the COVID-19 pandemic. In 2021-22, Passolt established career-highs with 38 games played and 20 assists while helping lead the Broncos to the NCHC Frozen Faceoff Championship game and No. 1 seed in the NCAA tournament.
With Passolt appearing in six games with Cincinnati to finish up the 2021-22 regular season, he went on to catch action in four postseason matchups with the Cyclones as well. Passolt will more than likely spend ample time in Cincinnati for the 2022-23 campaign, while getting the opportunity to possibly make his AHL debut with the Amerks.
At Prospects Challenge this week, Passolt is just trying to take advantage of the opportunity in front of him while trying not to think too hard about the task at hand.
"I think you're just trying to take advantage of the opportunity. I mean, that's what Mr. Adams talked about, and Coach Granato also said to be yourself and that's just what I'm trying to do."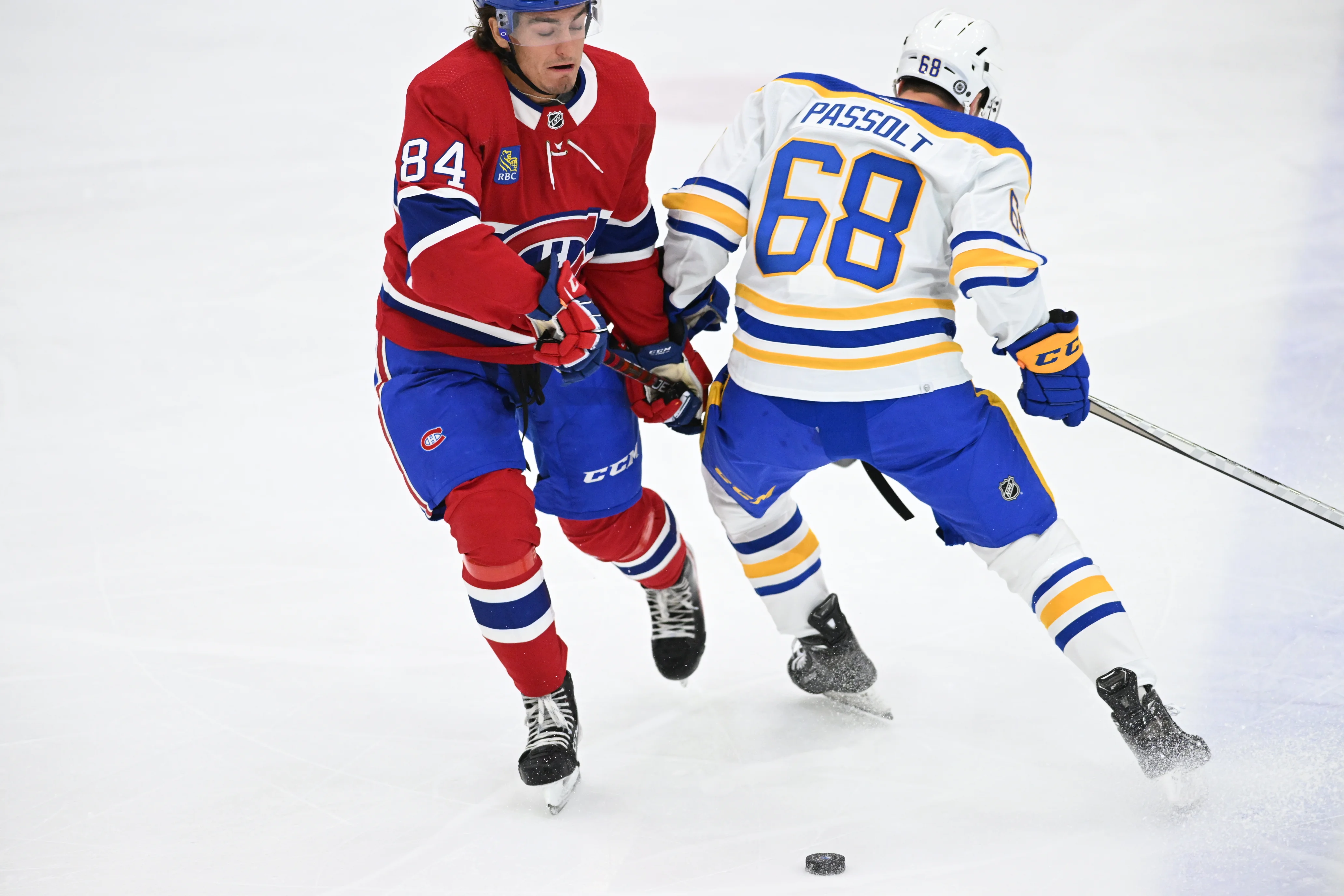 Passolt then finished with, "I don't think I'm thinking about it too hard. I just try to put my best effort forward and let everything take care of the rest."
Tonight marks Game Two of this year's Prospect Challenge for the Sabres as they take on the New Jersey Devils youngsters while the Pittsburgh Penguins and Boston Bruins young stars matchup earlier in the day at 3:30 p.m. Faceoff is set for 7 p.m. between Buffalo and New Jersey with tickets still available for $10.
Here is the remainder of the full game schedule for the 2022 Prospects Challenge after tonight:

Saturday, September 17
• Pittsburgh vs. Boston, 3:30 p.m.
• Buffalo vs. New Jersey, 7 p.m.
Sunday, September 18
• Ottawa vs. Montreal, 12 p.m.
Monday, September 19
• New Jersey vs. Boston, 10 a.m.
• Buffalo vs. Ottawa, 1:30 p.m.
Back to All