MATTIAS SAMUELSSON'S TOP THREE MOMENTS OF THE 2020-21 SEASON
Jun 9, 2021
With the Rochester Americans 2020-21 season being one that presented many obstacles, it also presented the same number of opportunities for younger players trying to make their mark.
One of many perfect examples is defenseman Mattias Samuelsson, a player just beginning his pro career and starting it amid a global pandemic.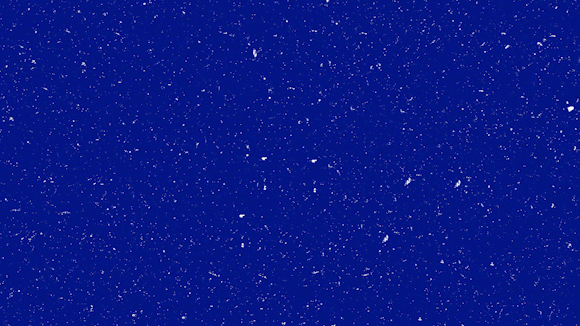 From making his pro debut, getting called up to Buffalo and more, here's a closer look at Samuelsson's top three moments from this past year.
1. ROOKIE OF THE YEAR
Samuelsson appeared in 23 games during his rookie season with the Amerks and finished second in both goals (3) and points (13) among all first-year skaters. Among all AHL defensemen, he was ranked 11th in assists and 12th in points.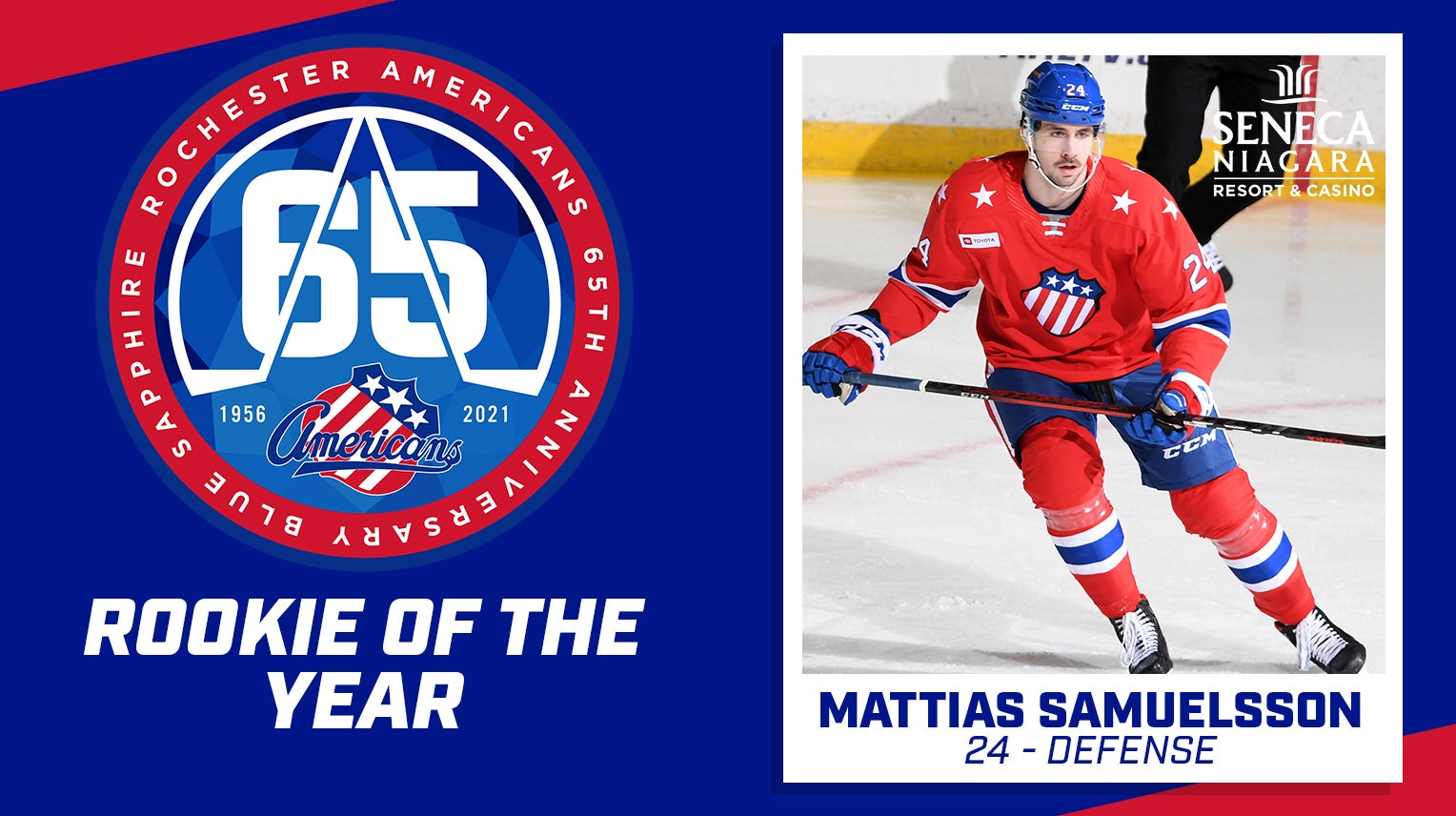 He also notched his first two NHL points (0+2) in 12 contests with the Sabres as one of five Amerks players to make their NHL debuts with Buffalo this season.
2. GETTING THE GREEN LIGHT IN BUFFALO
Last, but not least, the rookie defenseman was one of the final Amerks to earn his first recall to Buffalo and to make his NHL debut in the latter days of April.
When Samuelsson was recalled on April 17, he was immediately thrown into the mix the very next day as the Sabres took on the Pittsburgh Penguins. Being a defenseman, it took Samuelsson a little longer to find the scoresheet but when he did, he found it twice in the same night with a pair of assists against the Bruins on April 23.

Samuelsson saw time in 12 games with Buffalo, ending their season with them on May 8 before heading back to Rochester for the Amerks final four games of the year.
3. RUNS IN THE BLOOD
Following in his father's footsteps, Samuelsson took after his dad when it came to selecting his position and what his overall goal was when it came to the game of hockey.
Defenseman Kjell Samuelsson was chosen 119th overall by the New York Rangers in the 1984 NHL Draft, however, he didn't make his NHL debut until he was 28 years old during the 1985-86 season. Although a late bloomer, Kjell went on to play 14 seasons in the NHL, scoring 48 goals and 138 assists as well as 1,255 penalty minutes in 813 career regular-season games.

After his playing days came to a close, Kjell remained in the game of hockey by embarking on a coaching career that lasted from 1999 to 2012 with a majority of it being spent in the American Hockey League with the Philadelphia/Adirondack Phantoms. During the 2012-13 season, Kjell was named the player development coach of the Flyers, specifically working with defensive prospects in the organization, and he still holds this position today.
Additionally, Mattias also has a brother named Lukas in which Mattias played collegiately with at Western Michigan University during the course of the 2018-19 and 2019-20 seasons.
WATCH: MATTIAS SAMUELSSON YEAR-END INTERVIEW
Back to All