HOUSER ALWAYS READY AT A MOMENT'S NOTICE FOR ORGANIZATION
Jun 9, 2022
By Suzie Cool
The Buffalo Sabres goaltending situation over the last two years could be described as a little bit of a carousel. There have been injuries, call-ups at the last second and National Hockey League debuts from pros that have been grinding it out for 10 or more years.
One of those being netminder Michael Houser. At this point, I'd personally like to claim Houser as the organization's most flexible – and reliable – goaltender in the system with the way that he's bounced between every level over the last two seasons at a moment's notice.
Especially after this season, when Houser appeared in 11 games in the regular season with the Rochester Americans, 18 with the Cincinnati Cyclones prior to their postseason run and manned the pipes for six matchups with the Sabres. Even in the playoffs, Houser was still bouncing between Cincinnati and Rochester, appearing in seven postseason matchups between the two clubs.
With all the moving around Houser does throughout the course of a season for this organization, it's taken a good relationship with goaltending development coach Seamus Kotyk over the years to keep him on the right track no matter what level he's at.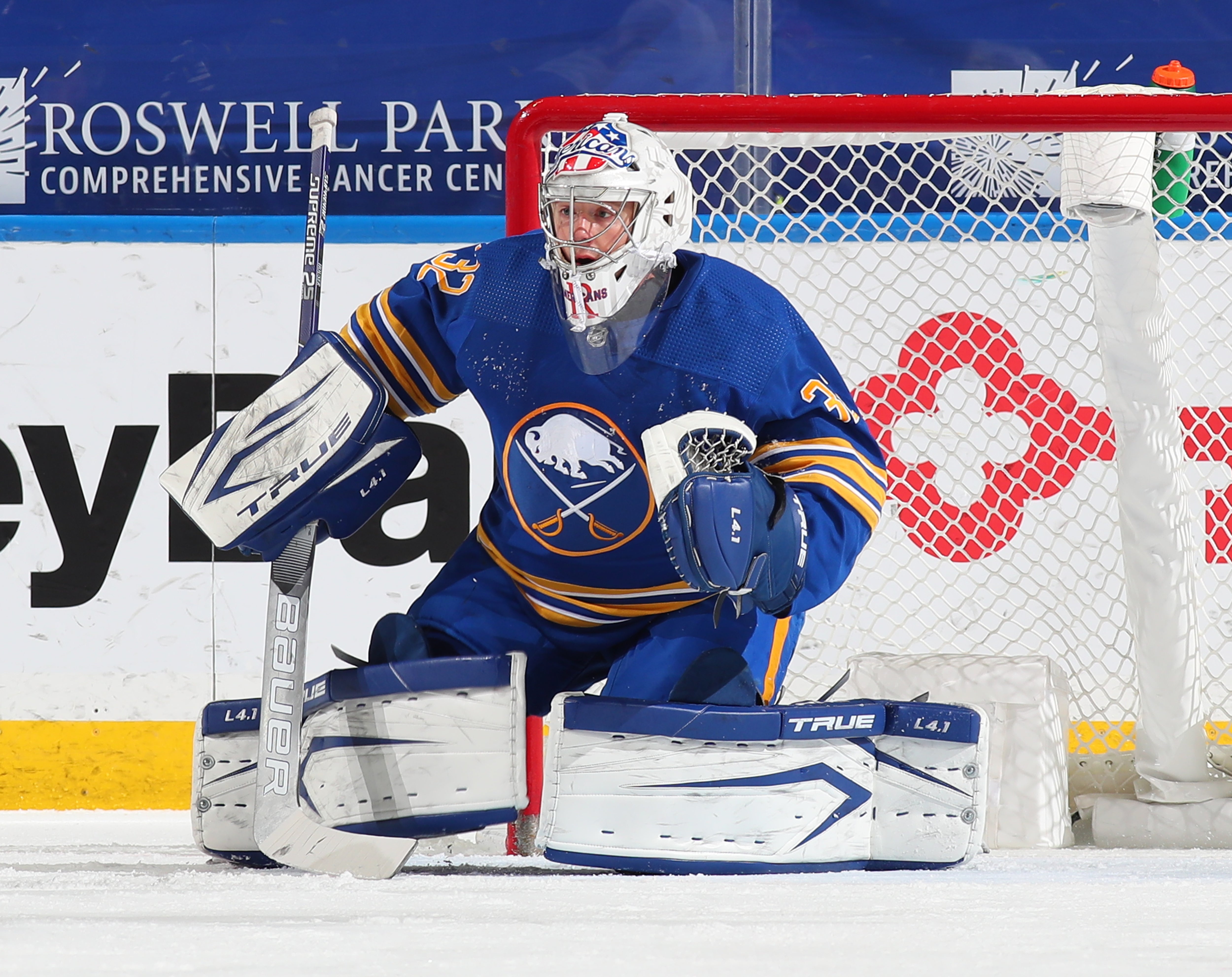 "I have a pretty good relationship with Seamus, the goalie coach, and he knows my game pretty well inside and out. We've worked together for four years now, so it's kind of a moving target."
Houser then went on to say, "The drills that we do would be kind of more based on recent performances in the games. Maybe what kind of shots I'm struggling with or how the goals are going in and maybe they're on the power-plays."
Houser then continued to talk about how Kotyk truly knows his game in every facet, helping the netminder stay extremely sharp throughout the course of a season.
"He's really good with tailoring stuff towards either what I'm struggling with or what we can see from other teams coming up. So, he's really good with that and that really doesn't change whether I'm in Cincy right to Buffalo. He's pretty good with that, with knowing my game and knowing what I need to do to have to stay sharp."
WATCH: MICHAEL HOUSER YEAR-END INTERVIEW
Arguably the most important time of the season to keep the focus is towards the end.
As Houser was being sent to Buffalo for the Sabres' last games of the season, he'd return to Cincinnati and appear in five games during its postseason run. After posting a 2.59 goals-against average and a .928 save percentage on the brink of propelling Cincinnati to the Division finals, Houser was recalled to Rochester before a do-or-die game for the Cyclones against the Toledo Walleye.
Now, Houser knows this is all a part of a business decision. However, it's still a tough spot to be in because you never know what could've happened if Cincinnati continued with Houser between the pipes during its run.
At the end of the day, though, Houser was just happy to be able to move up and compete at the highest level that he could during the postseason with the Amerks.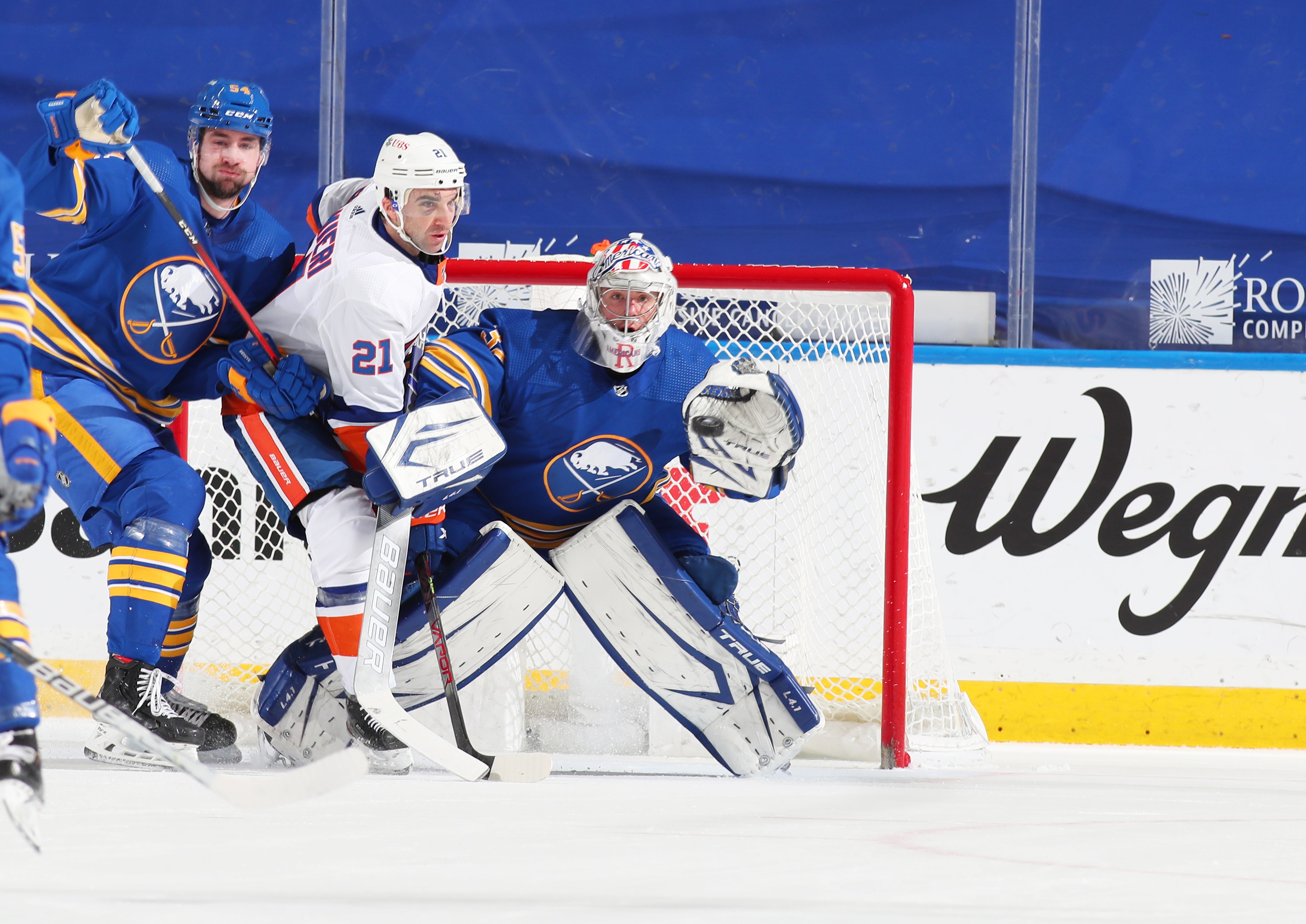 "I mean, you always want to be at the highest level you can. So, I was grateful that they gave me the opportunity to come back and be part of the run that we went on. If you have the chance to try to win a Calder Cup, that's what I wanted to try to do, and it was fun to be a part of that group and see the success that they had."
Not only was it evident that Houser wanted to compete at the highest level he could to finish out the 2021-22 campaign, but it was also helpful that the squad in Rochester was infectious to be around to boot.
"It was such a good blend of young talent as we all just gelled really well off the ice, too. It was a really fun team to hang out with outside the rink. A lot of guys would golf, a lot of guys would hang out outside the rink, and I just think those two things were a good recipe for success."
Houser went on to appear in two playoff games with Rochester, his first games in the AHL's Calder Cup Playoffs since the 2016 postseason when he was with the Ontario Reign. To finish up the year, Houser combined for 44 minutes in the playoffs, making 23 saves and with a .920 save percentage.
Further proving that any time Houser is called upon, he's ready to accept his role and the challenge that comes along with it.
Back to All