BRANDON HAWKINS' TOP THREE MOMENTS OF THE 2020-21 SEASON
May 28, 2021
Rochester Americans forward Brandon Hawkins came in to the 2020-21 season hot, trying to make a case as to why he should be a mainstay in the American Hockey League. After starting out the year leading all Fort Wayne (ECHL) skaters in goals and points, he came to the Flower City and made an immediate impact in his first game and all the others that followed.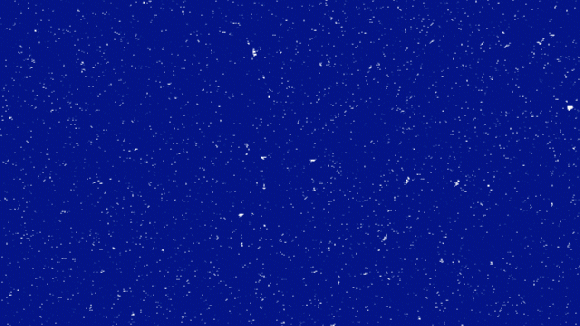 Here's a closer look at Hawkins' top three moments in his short time with Rochester.
1. COMING IN HOT
Prior to coming to the Flower City, Hawkins was tearing up the ECHL with the Fort Wayne Komets.

Hawkins joined the Amerks after registering 19 goals 12 assists to combine for 31 points in 28 games with Fort Wayne to begin the 2020-21 season. The 5-foot-10, 198-pound forward paced all Komets skaters in both goals and points in addition to leading the ECHL with 10 power-play tallies.
2. THROWN INTO THE FIRE
On Tuesday, April 20, Hawkins was officially signed to a PTO with the Amerks and had an extremely quick turnaround when it came to getting acquainted with his teammates.

Thankfully, Hawkins had started off the 2020-21 season strong with Fort Wayne as the very next day after signing his PTO was another game day in Rochester. If you were wondering, yes, Hawkins made his Amerks debut without ever attending a practice at The Blue Cross Arena and being immediately thrown into the lineup seemed to be something that the forward thrived on.
Hawkins was placed on the right wing playing opposite fellow newcomer Brendan Warren and center Dominic Franco.
3. MAKING AN IMPRESSION
With his Amerks debut on Wednesday, April 21 against Syracuse, came Hawkins' best game of the year.

On one of his first shifts with the team, Hawkins picked up the secondary assist on forward Warren's first-period goal just 5:32 into the game, marking his first point in the red, white and blue.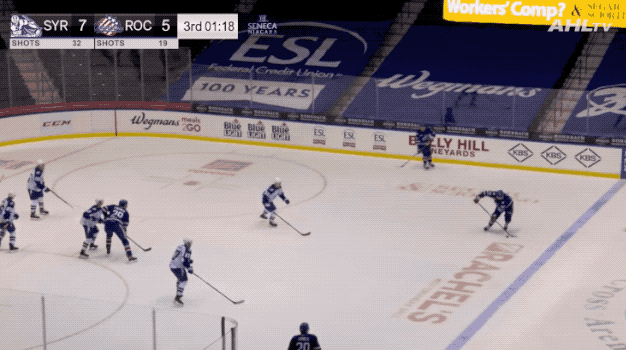 Then, with just 1:07 to go before the final horn sounding, Hawkins one-timed a perfect pass from defensemen Ryan Jones and Nicholas Welsh, but it would be as close as Rochester would get as the Crunch hung on for the wild 7-6 victory.

Remember how Hawkins didn't practice with the team prior to the game? Seems he didn't miss a beat.
WATCH: BRANDON HAWKINS YEAR-END INTERVIEW
Back to All