AMERKS TOP FIVE TAKEAWAYS FROM THE MONTH OF FEBRUARY
Mar 8, 2021
By Suzie Cool
As the Rochester Americans' 2020-21 campaign has kicked off a little over a month ago, it's hard not to notice the excitement that surrounds the squad at The Blue Cross Arena.
Unlike any other year, Rochester started off the season coming off an extended training camp that lasted three whole weeks prior to opening night on Feb. 5. From that first game on, we have seen this team grow exponentially in terms of coming together during such an unprecedented season. That togetherness has seen the Amerks ride a four-game win streak, produce a power-play that sits among the top three in the entire league, has given young players the chance to make their NHL debuts and the list goes on.
It's time to take a look at the Amerks top five takeaways of their first month of play during an untraditional season.
1. AMERKS HEAD COACH, SETH APPERT

New to the city of Rochester this season, Amerks head coach Seth Appert made his pro coaching debut on Feb. 5 when the team hit the ice on opening night at The Blue Cross Arena.
As the 33rd head coach in the 65-year history of the franchise, Appert has a long history of developing players at all levels. Prior to coming to Rochester, he spent the last three years alternating the head coaching duties between the Under-18 and Under-17 teams at USA Hockey's National Team Development Program (NTDP).
Prior to joining USA Hockey, the Cottage Grove, Minn., native spent 20 years in the NCAA Division I collegiate coaching ranks, including 11 seasons as head coach of the men's program at Rensselaer Polytechnic Institute (RPI) and nine seasons as an assistant coach at the University of Denver.
Over his 20 years at the collegiate level, Appert has aided in the development of 13 All-Americans, 37 all-league selections, four Players of the Year, four Hobey Baker Finalists and, prior to this season, at least 23 players who have graduated to the NHL, including former Amerks Jerry D'Amigo, Jason Kasdorf and Erik Burgdoerfer.
Looking at what Appert did in his first month behind the bench in Rochester, it seems he's fitting into his role quite nicely.
Through the first six games of the year, Rochester's record sat at 4-2-0-0, which included a four-game win streak between Feb. 10 and Feb. 20. Appert also helped produce a power-play that sat at third in the entire American Hockey League at a 32.0% conversion rate prior to February's end.
Appert also saw one of his Amerks defenseman make his NHL debut in Jacob Bryson, while fellow blueliner Casey Fitzgerald and forward Andrew Oglevie each earned their first career recalls to Buffalo's taxi squad. On top of the NHL newcomers, captain Steven Fogarty has made his Sabres debut and forward C.J. Smith and goaltender Dustin Tokarski are consistently back and forth between the Rochester roster and taxi squad.
The best part is, there's only more to come from the Amerks new bench boss and we're only a month into the 2020-21 campaign.
2. POWER-PLAY PRODUCTION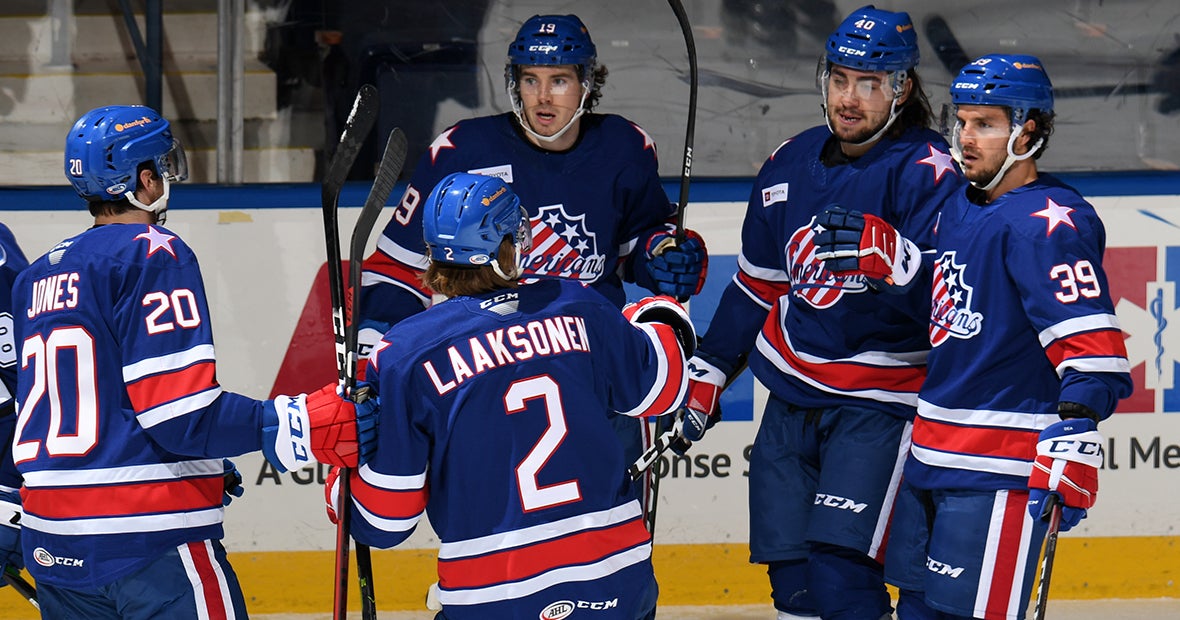 Rochester's power-play came in hot over the month of February as they were successful on eight of their 25 man-advantage opportunities.
Through first month of 2020-21 season, the Amerks saw at least three power-play chances in each of their first six games. By the end of the month, the Amerks power-play sat a 32.0% conversion rate, which was ranked third in the league.
WATCH: AMERKS TOP PLAYS FROM FEBRUARY
3. LAAKSONEN LEADING THE WAY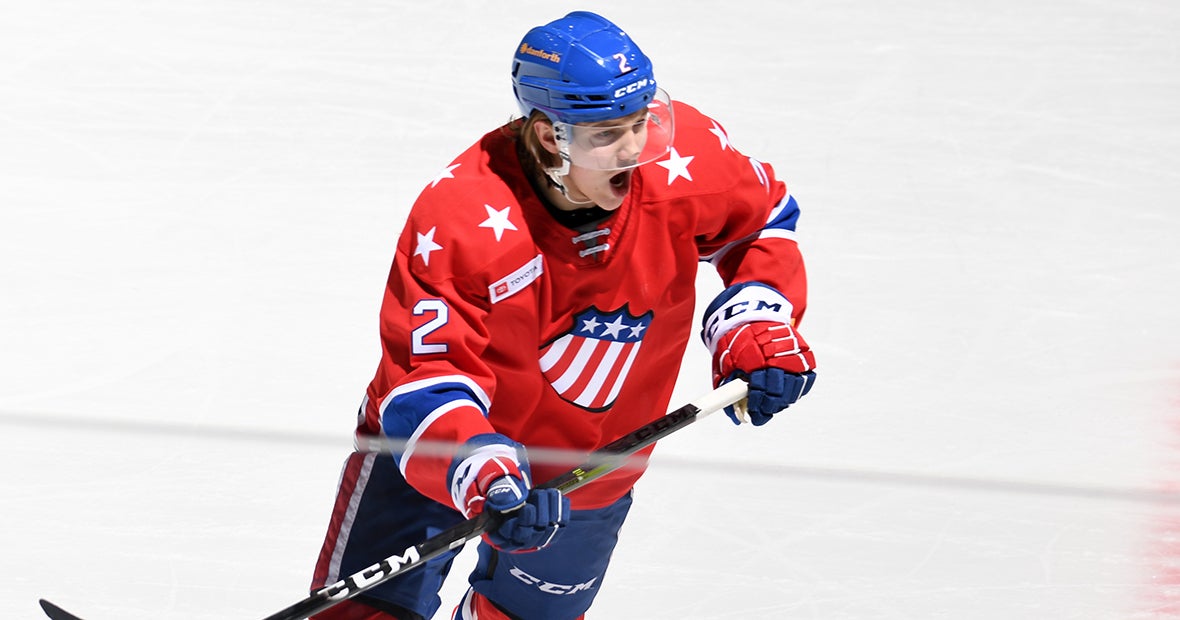 Newcomer Oskari Laaksonen has quickly emerged as one of the top offensive defensemen in the AHL.
Averaging just under a point-per-game through February, the first-year defenseman led all Rochester blueliners with five points on five assists through his first six games of the season, including a season-high three assists in the 4-3 overtime win against Syracuse back on Feb. 10
Prior to February's end, Laaksonen was tied for the league lead in assists among all first-year defensemen while having the third-most points despite having registered only one shot on goal.
4. DEA PICKING UP WHERE HE LEFT OFF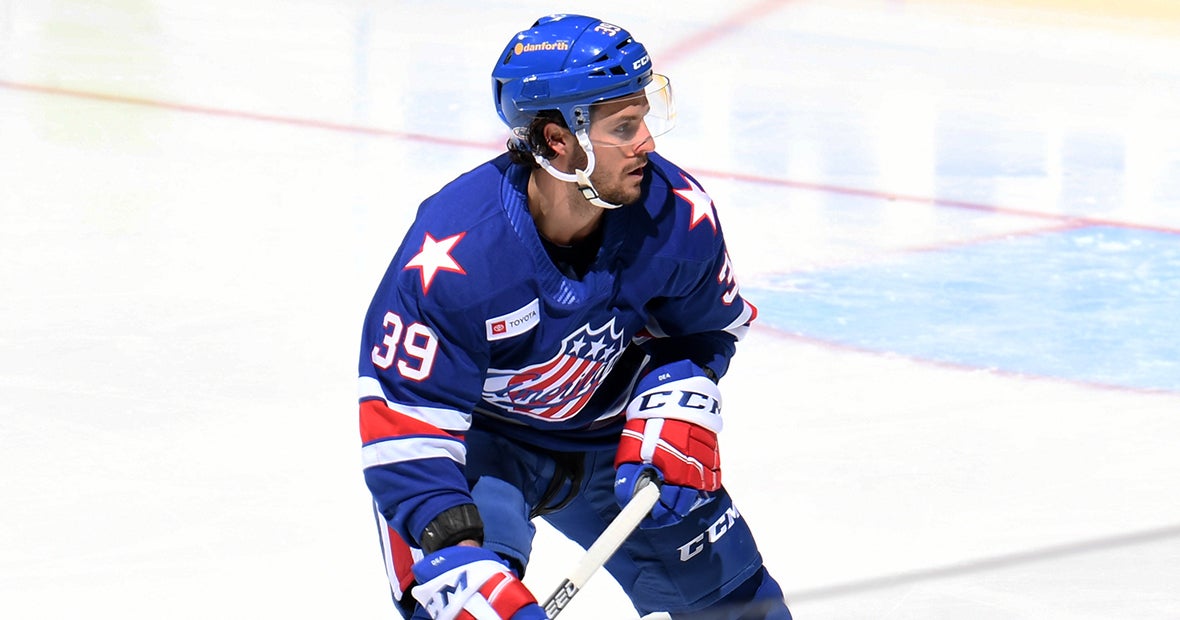 After leading the Amerks in points (39) and holding a share of the team- lead in goals (15) during the 2019-20 season, his first in Rochester, forward Jean-Sebastien Dea picked up right where he left off this season with a team-high seven points on three goals and four assists through his five games in February.
Dea averaged nearly a point and a half per game and was among the AHL's top point-getters in scoring while also showing a team-best plus- four on-ice rating.
5. QUINN SEIZING THE OPPORTUNITY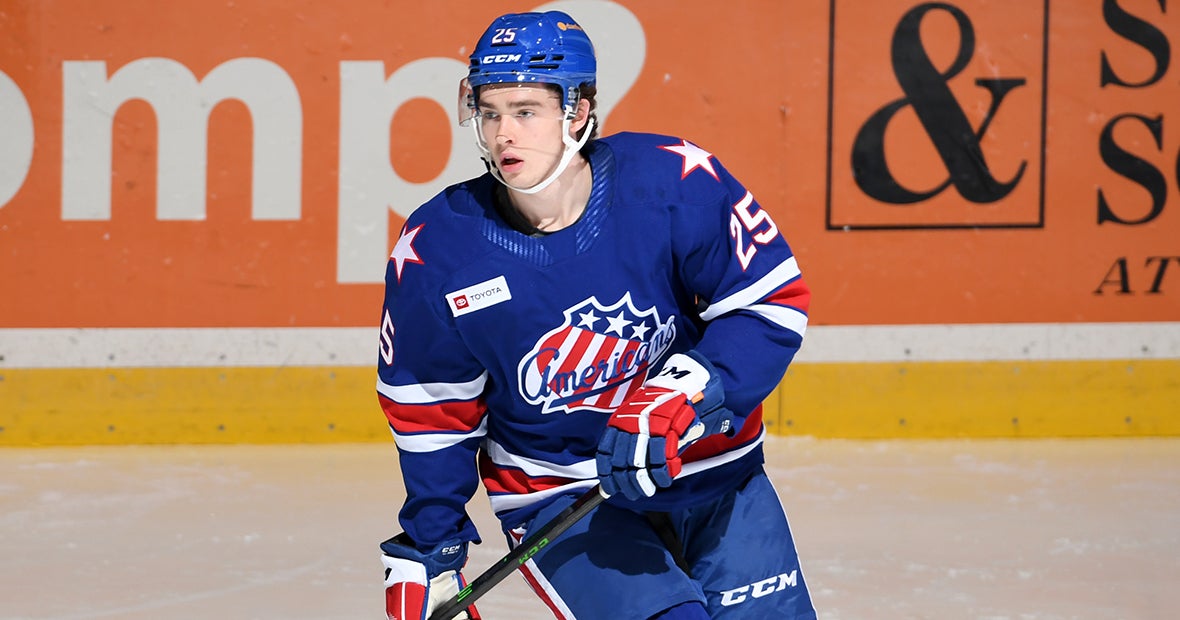 Jack Quinn, Buffalo's eighth overall pick in the 2020 NHL Draft, rounds out Rochester's rookie class this season.
The highly touted 19-year-old is coming off an explosive 52-goal season for the Ottawa 67's in 2019-20, during which he became just the eighth player since 2000-01 to reach the 50-goal mark in his NHL Draft Year. He finished the season second in the Ontario Hockey League in goals and tied for fifth with 15 power-play tallies while also adding 37 assists.
He made his professional debut with Rochester back on Feb. 18 against Utica, recording an assist on the game-tying third-period goal before scoring the shootout-clinching goal on a dazzling effort in the second round.
Quinn is the third eighth overall pick of the Sabres in the last five years to spend time in Rochester, joining Alexander Nylander (2016) and Casey Mittelstadt (2017), and the second to make his pro debut with the Amerks following Nylander, who would spend parts of three seasons in Rochester.
Back to All