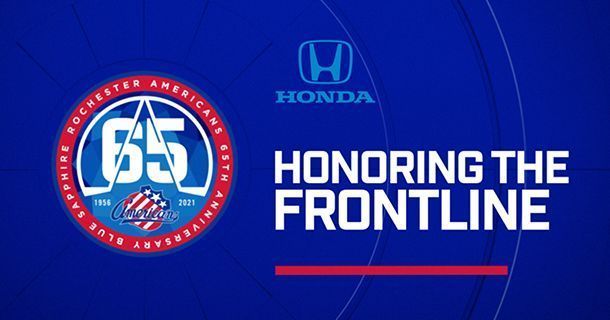 HONORING THE FRONTLINE PRESENTED BY HONDA | CAPTAIN BRYCE MADISON
Mar 1, 2021
This season, we're recognizing the local healthcare workers and first responders on the frontlines against the COVID-19 pandemic as part of a new season-long segment called Honoring the Frontline presented by Honda.
This week we honor Captain Bryce Madison of the Rochester Fire Department.
Bio: Captain Bryce Madison is a 20-year veteran of the Rochester Fire Dept. Spent the majority of his career at Truck 10 out of the Broad and Allen St. Firehouse in downtown Rochester. Madison is a second-generation fireman following the footsteps of his father, Dave, who was on job for 31 years.
What it means to be a first responder: "Working for the Rochester Fire Dept. is the best job I've ever had. The work is hard and dangerous at times, but having the ability to make a difference in the community is so rewarding."
What he loves most about his job: "The camaraderie and brotherhood shared between fellow firefighters is something that's truly hard to explain, but it's by far the best part of the job!"
Back to All