CASEY FITZGERALD'S TOP THREE MOMENTS OF THE 2021-22 SEASON
Jun 20, 2022
By Suzie Cool
Rochester Americans defenseman Casey Fitzgerald has had to step up over the last two seasons. While only being 25, and a third-year pro, Fitzgerald is a player that has had to lead on the blueline in Rochester while also trying to make a name for himself in the National Hockey League during the 2021-22 season.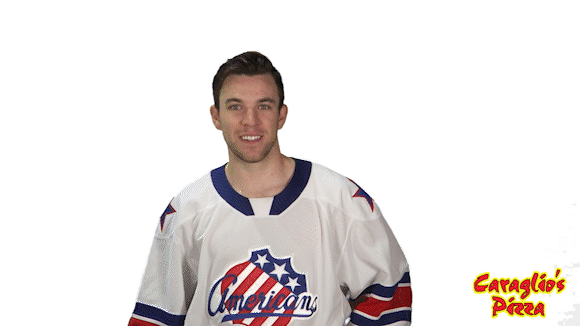 Let's take a look back at Fitzgerald's top moments from his memorable 2021-22 campaign.
MAKING IT TO THE SHOW
It shouldn't come as a surprise that one of Fitzgerald's many bright spots during the year is highlighted by his NHL debut.
On Dec. 17 against the Pittsburgh Penguins, Fitzgerald laced up his skates and took the ice with the Buffalo Sabres for the first of 36 games this past season. From then on, Fitzgerald was a mainstay in Buffalo for a majority of the season, racking up six assists for six points and 36 penalty minutes.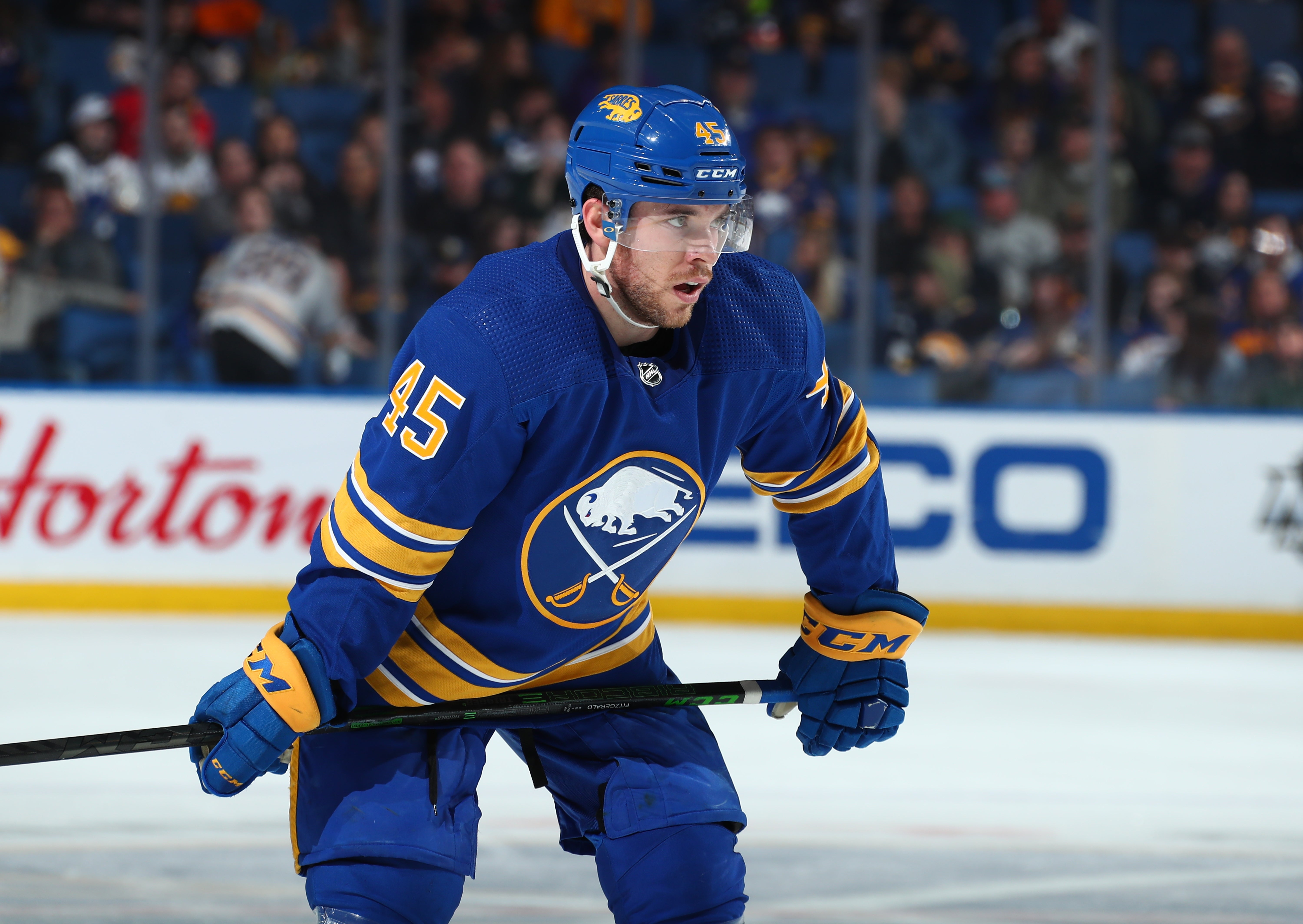 To other teams, Fitzgerald was getting noticed by top lines because of his aggressive demeanor on the ice and he really began to show what kind of role he could play in this organization.
"I think I was just, you know, somewhat of an agitator out there. Someone who can get under the skin of other team's better players and just playing that steady game," explained Fitzgerald when asked what role he really fit into on the Sabres roster. "I mean, obviously I wasn't putting up a ton of points or anything but just being able to go out there and compete and kind of just play in the opponent's faces all the time and not giving them room to breathe at all – it's kind of my identity."
Seriously, we'll never get over this moment. pic.twitter.com/yYicHy7MDe

— Rochester Americans (@AmerksHockey) June 19, 2022
COMING INTO HIS OWN
After spending a majority of the 2019-20 season with the Amerks as a healthy scratch, Fitzgerald came into his own this season, spending ample time in Buffalo and appearing in 28 games with Rochester as one of the most critical pieces on its blueline.
"I'd just say my consistency," commented Fitzgerald when asked where his biggest area of growth has been since three seasons ago. "Playing that consistent defensive game and kind of being a guy that the coaches can trust out there, and that goes hand-in-hand. I've been pretty lucky to have the trust of my coaches in Buffalo and in Rochester, which not a lot of players get."
In Rochester, head coach Seth Appert described Fitzgerald as his "Number 1 defenseman" over the course of the season and a player that he'd slot others around to keep him in the lineup. With the trust that both coaching staffs put into Fitzgerald this year, it ultimately helped him grow into the player that he was trying to prove he could always be in years prior.
"It's been good to grow because it makes it a lot easier to grow your game as a player when you know the coaches are going to put you back out there even if you make a mistake."
THRIVING IN THE PLAYOFFS
Going into the final games of the regular season, the Amerks were still a little thin on the blueline. That is, until Fitzgerald returned to Rochester to take on the postseason in the Flower City.
Fitzgerald went on to appear in all 10 of Rochester's playoff matchups, tallying two goals and five assists. Despite Rochester's elimination from the postseason, Fitzgerald was still tied for the scoring lead among league defenseman with his seven points.
WATCH: CASEY FITZGERALD YEAR-END INTERVIEW
A large reason for Fitzgerald's playoff output was the fact that it fit his agitating style of play on the ice.
"I'd say that my game is more of a stable core type, you know, I've always played like that since I started playing hockey," stated Fitzgerald when asked how his style of play fit the postseason battles. "Nothing really changed there, especially in playoffs, and that's something you need to have. That's what I told myself, being able to gear up for playoffs like that, I just needed to bring my game every night."
Back to All