AMERKS WIN COMMUNITY SERVICE EXCELLENCE AWARD FOR AHL'S EASTERN CONFERENCE
Jul 22, 2022
The American Hockey League held its 2022 Awards Gala during the Board of Governors' Annual Meeting at Hilton Head Island, S.C., on Thursday evening, presenting several awards for excellence and service.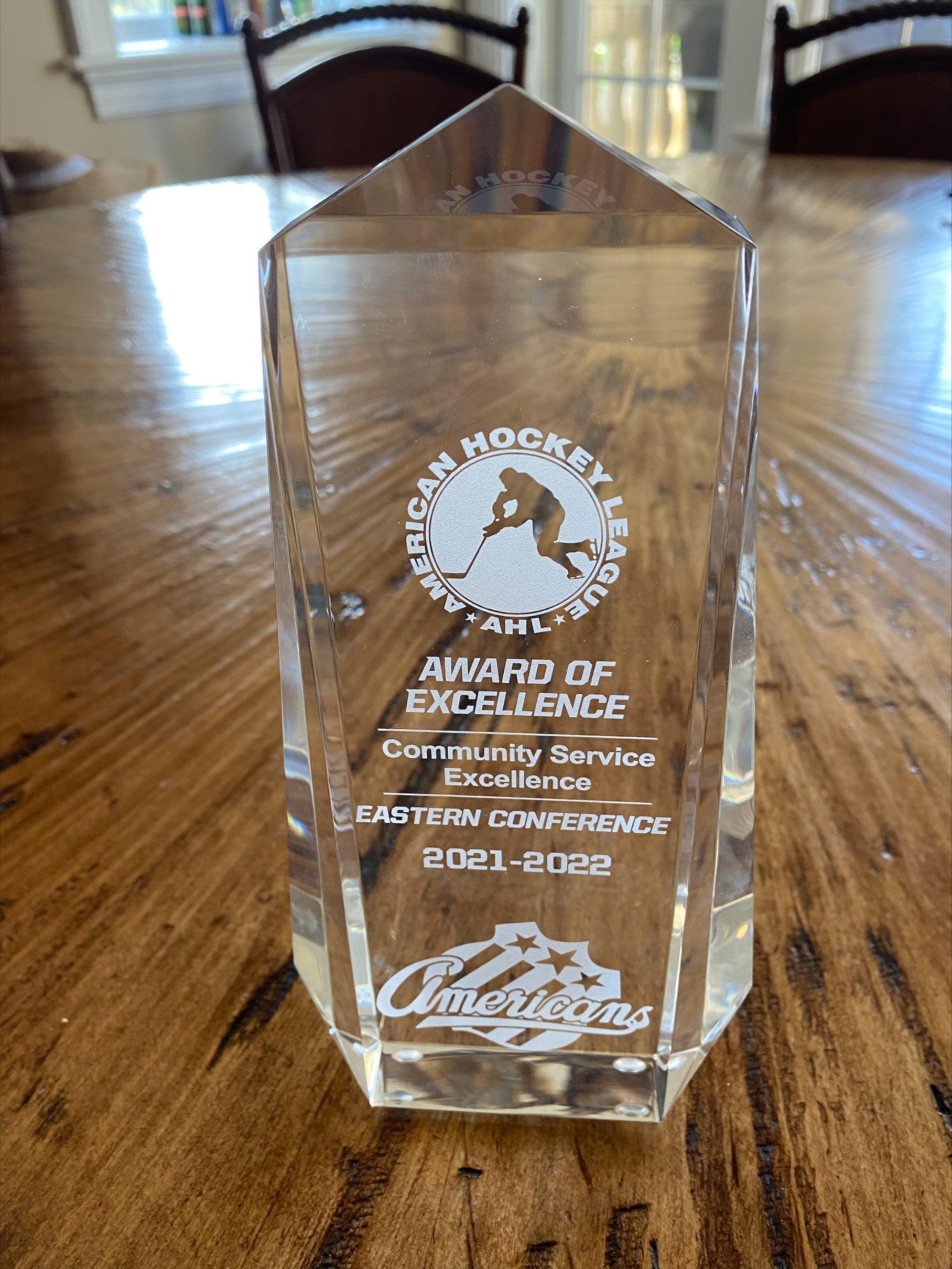 The Rochester Americans received the Community Service Excellence Award among all Eastern Conference teams for exceptional community relations efforts during the 2021-22 season.
Operating again under the constraints of league COVID-19 protocols this past season, the Amerks were still able to make a substantial impact in the Rochester community with virtual programming while also continuing to raise significant funds for several local community partners, including Veterans Outreach Center, Golisano Children's Hospital and Seneca Park Zoo to name a few.
The organization also relied on members of its front office and Alumni Association to continue its community outreach efforts in the absence of players and coaches. Among those include a Learn to Skate program in partnership with the City of Rochester for inner-city youth with instruction for Amerks alumni members and other local players as well as the continuation of the Fueling the Frontlines initiative through a partnership with T-Mobile.
It marks the third award the Amerks front office received this summer after earning a pair of team achievement awards honoring business excellence at the 2022 AHL Team Business Meetings presented by Ticket Evolution last month in Allentown.
The Amerks were among the teams honored with an 83 percent renewal rate in corporate sales revenue for the 2021-22 season, a mark the team has reached six times since the 2016-17 season. The team was also recognized for hosting the most immersive game operations experience in the AHL this past season with their Bills Day game.
Back to All