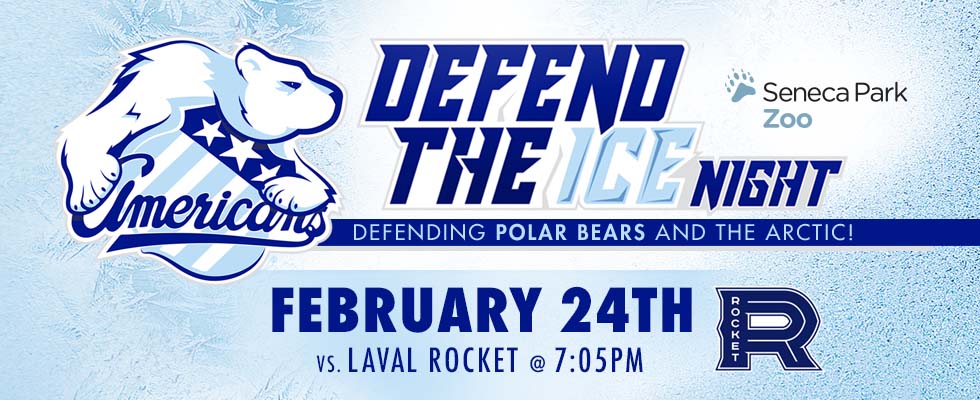 DEFEND THE ICE at ZOO CROSS ARENA
Join us for Defend the Ice Night at Zoo Cross Arena, as we continue our partnership with the Seneca Park Zoo to raise awareness about protecting the polar bears and the arctic.
The Polar Bear jerseys return to Blue Cross Arena on Friday, February 24! The Amerks will once again don Anoki-inspired specialty jerseys, which are up for auction NOW via DASH. Proceeds from the auction will benefit various Seneca Park Zoo foundations, including Polar Bears International.
The ZooMobile will be in the concourse pregame, so you can come meet some wild critters! Funds from Star Toss, during the second intermission, will also benefit Seneca Park Zoo foundations.
There will be a cermonial puck drop pregame to honor our partnership with the zoo.
Don't forget: you can get $2 off a guest admission ticket to Seneca Park Zoo through the end of March with your Amerks ticket or game program.
Interested in bringing a group?
Contact Tim Darrow, call (585) 286-9952, or visit our Group Tickets page.
---