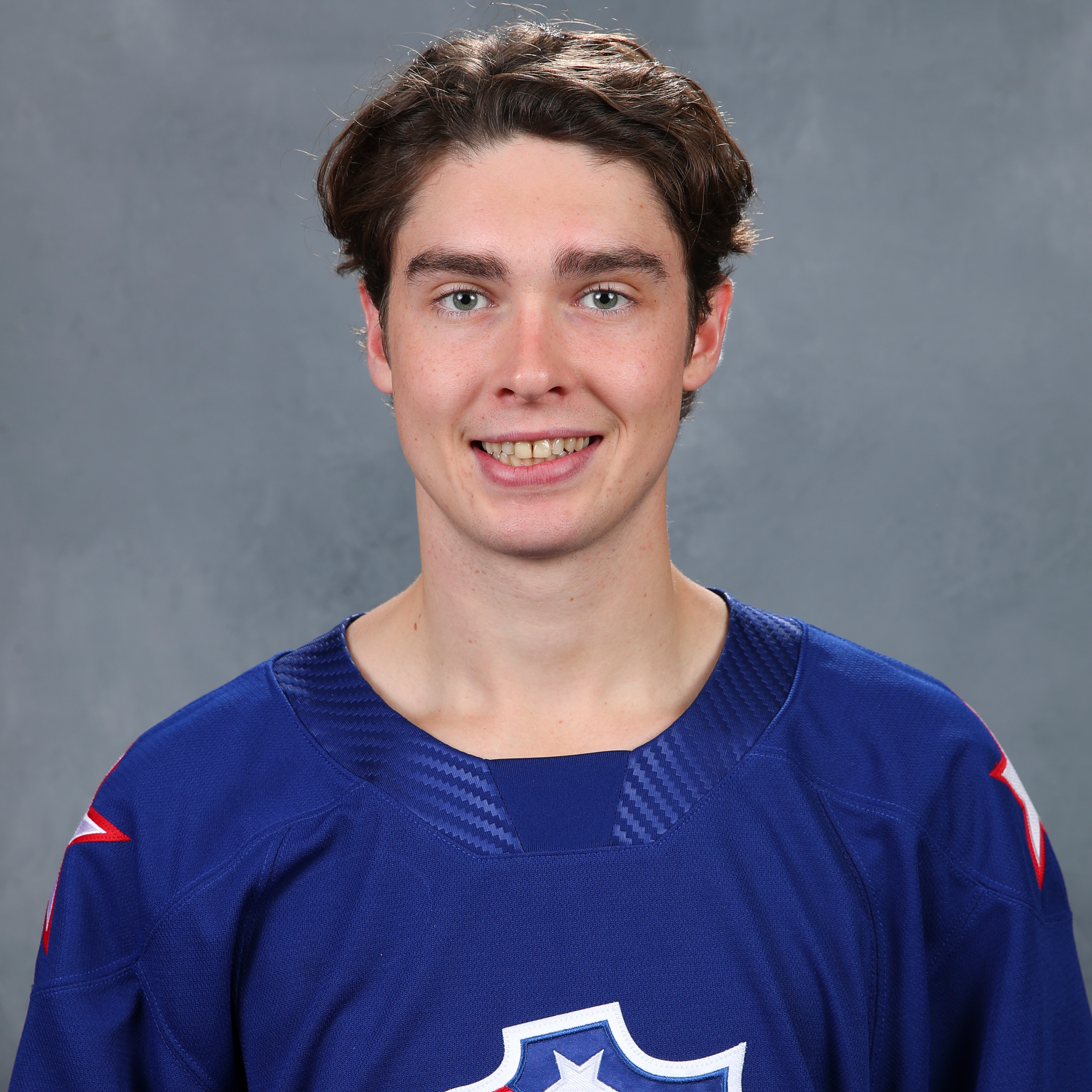 Jack Quinn
RW
#22
DOB: 9/19/2001
Ht: 6-0
Wt: 176
Shoots: R
ACQUIRED
Buffalo Sabres' first-round selection (8th overall) in the 2020 NHL Draft. Signed a three-year, entry-level NHL contract with Buffalo on November 16, 2020.
LAST SEASON
2020-21: Appeared in 20 games during his rookie season with the Rochester Americans (AHL), totaling seven points on three goals and four assists ... Underwent season-ending hernia surgery on 4/22 ... Finished the season with five points (1+4) over his final six games after collecting two assists against Cleveland on 4/15 ... Notched his first multi-point game with a goal and an assist in the 5-3 win at Syracuse on 4/03 ... Scored his first professional goal at Utica on 3/10 ... Recorded his first professional point with an assist and also scored the shootout-clinching goal in his pro debut against Utica on 2/18
CAREER
2019-20: Enjoyed a breakout year during his third season with the Ottawa 67's (OHL) as he recorded career-highs in goals (52), assists (37) and points (89) in 62 contests ... Ranked second in the Ontario Hockey League and topped all 67's skaters with 52 goals ... Became just the seventh player in league history to reach the 50-goal mark in his NHL Draft year ... Finished tied for eighth in the league with 89 points, which was third-best on Ottawa ... Of his 52 goals and 37 assists, 15 were scored on the powerplay and 16 added on the man advantage ... Nearly tripled his points per game from the 2018-19 season from 0.52 to 1.44 ...  Closed out the season, recording 10 points (6+4) over the final seven outings from 2/25 to 3/10 ... Chipped a career-high six points on a goal and five assists on 2/09 versus North Bay ...  Posted 16 points (13+3) from 12/06 to 1/10 ... Registered a career-high 11 shots on goal and chipped in three assists on 1/02 against Kingston 
2018-19: Recorded 12 goals and 20 assists for 32 points in 61 games during his second slate with the 67's ... Totaled seven points (3+4) in 18 postseason contests ... Notched 10 multi-point efforts over the season which included a season-high three-point outing on 11/16 at Soo ... Scored his first career goal as part of a two-point night versus Hamilton on 9/30
2018-19: Had one assist in eight games with Ottawa to begin his junior career while skating in two playoff matchups ... Recorded a pair of shots in his OHL postseason debut versus Hamilton on 3/28 ... Made his OHL debut on 12/14 at Peterborough and notched his first career point on an assist against the Petes that same night
2017-18: Posted 21 goals and 25 assists for 46 points in only season with Kanata Lasers (CCHL) ... Added one assist in four playoff games ... Amassed 19 points (8+11) from 10/26 to 12/01, which featured a pair of goals and two assists on 11/16 versus Kemptville ... Recorded his first career hat trick against Kemptville on 10/01 ... Honored as the league's Rookie of the Year and was the recipient of the Top Prospect Award ... Was named to the CCHL All-Rookie Team
INTERNATIONAL: Skated in seven games during Team Canada's second-place finish at the 2021 IIHF World Junior Championship, recording a goal and four assists.

Read More
Image Gallery - Jack Quinn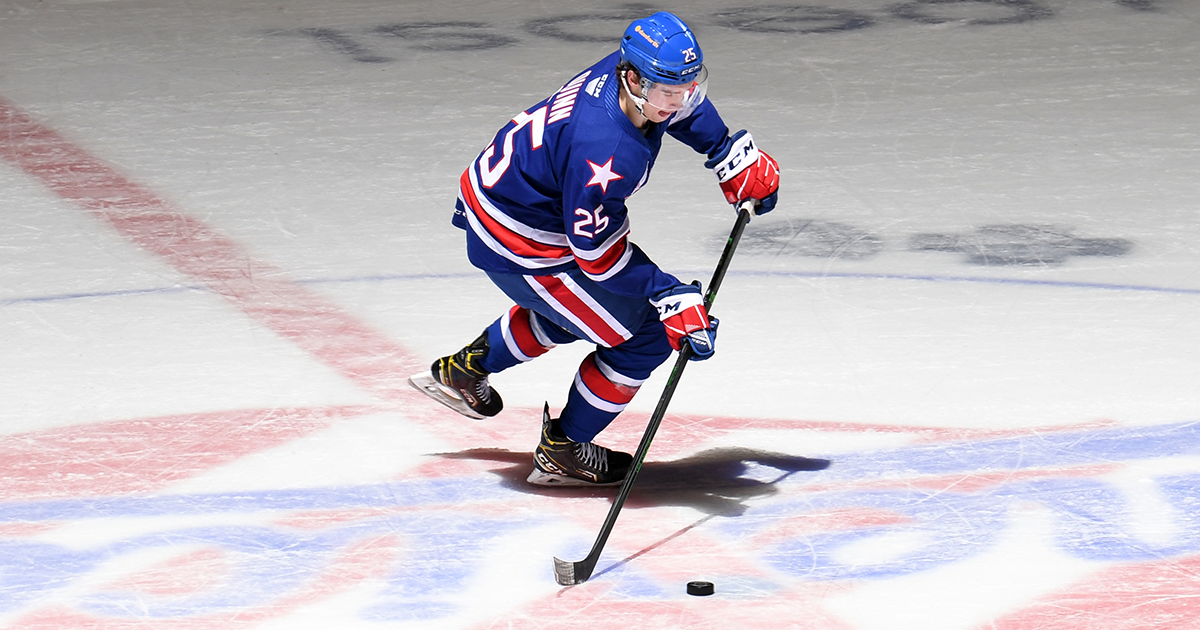 View Image Gallery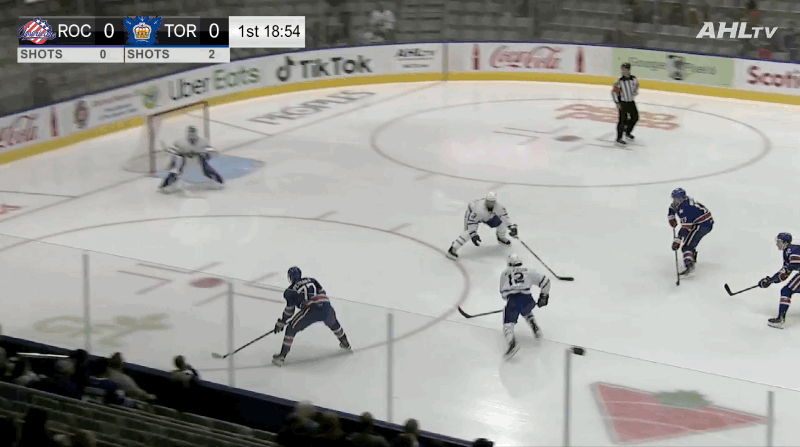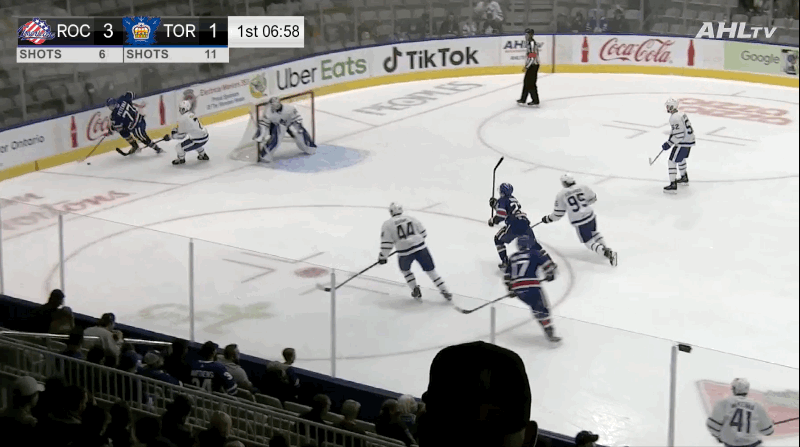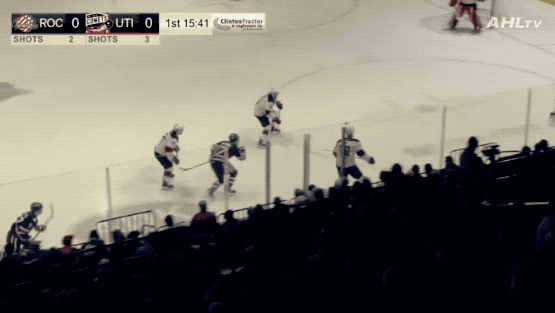 Player Stats
Regular Season
| Season | Team | GP | G | A | PTS | +/- | PIM | PPG | SHG | SOG | GWG | FOW | PTS/G |
| --- | --- | --- | --- | --- | --- | --- | --- | --- | --- | --- | --- | --- | --- |
| 2021-22 Regular Season | ROC | 45 | 26 | 35 | 61 | -6 | 23 | 10 | 1 | 143 | 6 | 0 | 1.36 |
| 2020-21 Regular Season | ROC | 15 | 2 | 7 | 9 | -14 | 8 | 2 | 0 | 25 | 0 | 0 | 0.60 |
| Total | | 60 | 28 | 42 | 70 | -20 | 31 | 12 | 1 | 168 | 6 | 0 | 1.17 |
Playoffs
| Season | Team | GP | G | A | PTS | +/- | PIM | PPG | SHG | SOG | GWG | FOW | PTS/G |
| --- | --- | --- | --- | --- | --- | --- | --- | --- | --- | --- | --- | --- | --- |
| 2022 Calder Cup Playoffs | ROC | 10 | 0 | 2 | 2 | -8 | 6 | 0 | 0 | 28 | 0 | 0 | 0.20 |
| Total | | 10 | 0 | 2 | 2 | -8 | 6 | 0 | 0 | 28 | 0 | 0 | 0.20 |